Find a Meaningful Career
Making a difference starts here.
If your heart is gracious and your enthusiasm unwavering, the place to start is Opportunity Village!
A not-for-profit organization that serves people in our community with intellectual disabilities to enhance their lives and the lives of their families, Opportunity Village is rooted in enriching the lives of its employees, too. With a workplace that's undoubtedly as diverse as you'll find in the state of Nevada, the collective, steadfast desire to empower the adults with disabilities that we serve and fulfill our mission is unequivocal. And trust us: As you make a difference in their lives, they'll make a difference in yours just as quickly
Current Openings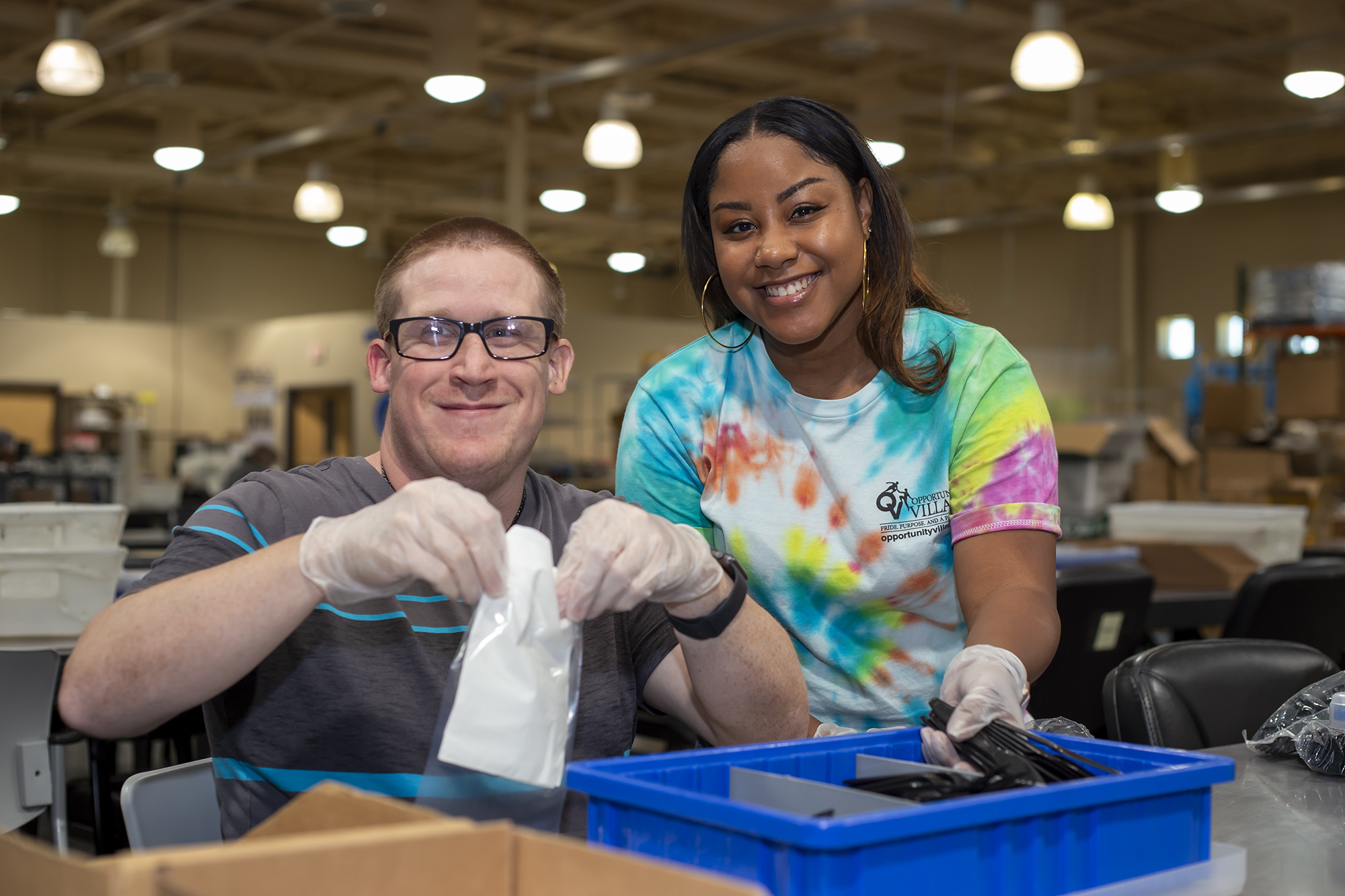 Upcoming Hiring Events
Thursday, October 26
10 a.m. – 2 p.m.
Betty's Village – 7755 W. Oquendo Rd. Las Vegas, NV 89113
Saturday, November 4
10 a.m. – 1 p.m.
6300 W. Oakey Blvd. Las Vegas, NV 89146
Since 1954, Opportunity Village has been dedicated to helping people with disabilities find the very best version of themselves. Through workforce development, community employment, day services, inclusive housing, arts, and social recreation, they are able to find new friends, realize future career paths, seek independence and community integration, and unleash creative passions. Opportunity Village thrives with the funding from our social enterprises, signature events, and the generous philanthropy of our donors and community partners. Together, we are successfully empowering, employing, and serving people with disabilities – positively impacting lives.
Opportunity Village also offers a wide array of additional benefits including health, dental and vision insurance, retirement savings accounts, training and development opportunities and much more! You'll find the experience rewarding in every sense of the word, both professionally and personally. To learn more about our culture of care and values, THE OV WAY see what some of our amazing employees have to say about working at Opportunity Village.