Opportunity Village's Rag Reclamation initiated through a brainstorming session between Opportunity Village and Venetian executives.
Our team discovered that the hotel property spent around $200,000 annually to purchase rags. One of our executives asked if instead, they could send their worn linens and towels to OV and we would cut them down into smaller, rag-sized pieces, hemmed at the edges with different color thread to differentiate between in-house departments (i.e. red edges for janitorial, blue edges for culinary, etc.).
We now save several well-known strip resorts thousands upon thousands of dollars annually. And best of all, our seamstresses proudly earn paychecks for their hard work.
The Rag Reclamation program is a comprehensive service package offered to provide our customers with a philanthropically generous and environmentally responsible means by which to dispose of unwanted linens.
The program includes the following elements: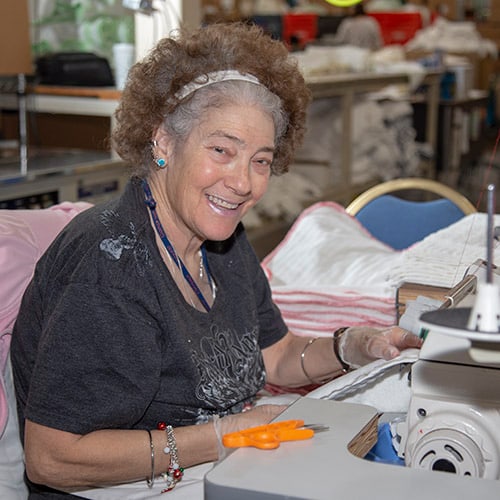 Please complete the form below for more information or to request a quote from the Rag Reclamation team.