Button Brigade Promotional Buttons
Promotional buttons are a colorful, catchy, cost-effective marketing tool to communicate your message about your product, service, or event. You will be pleased to know we have our own in-house Button Brigade at Opportunity Village that's produced thousands of pins for many charities, businesses, campaigns and organizations across the United States.
We have earned a reputation as a trusted, quality supplier of promotional pins. The University of Southern California has used our Button Brigade to produce custom buttons for its campus.
Other companies we have made custom buttons for recently include Best Buddies, Southwest Medical, and local businesses such as Palms Casino Resort, Sam's Town and Mandalay Bay.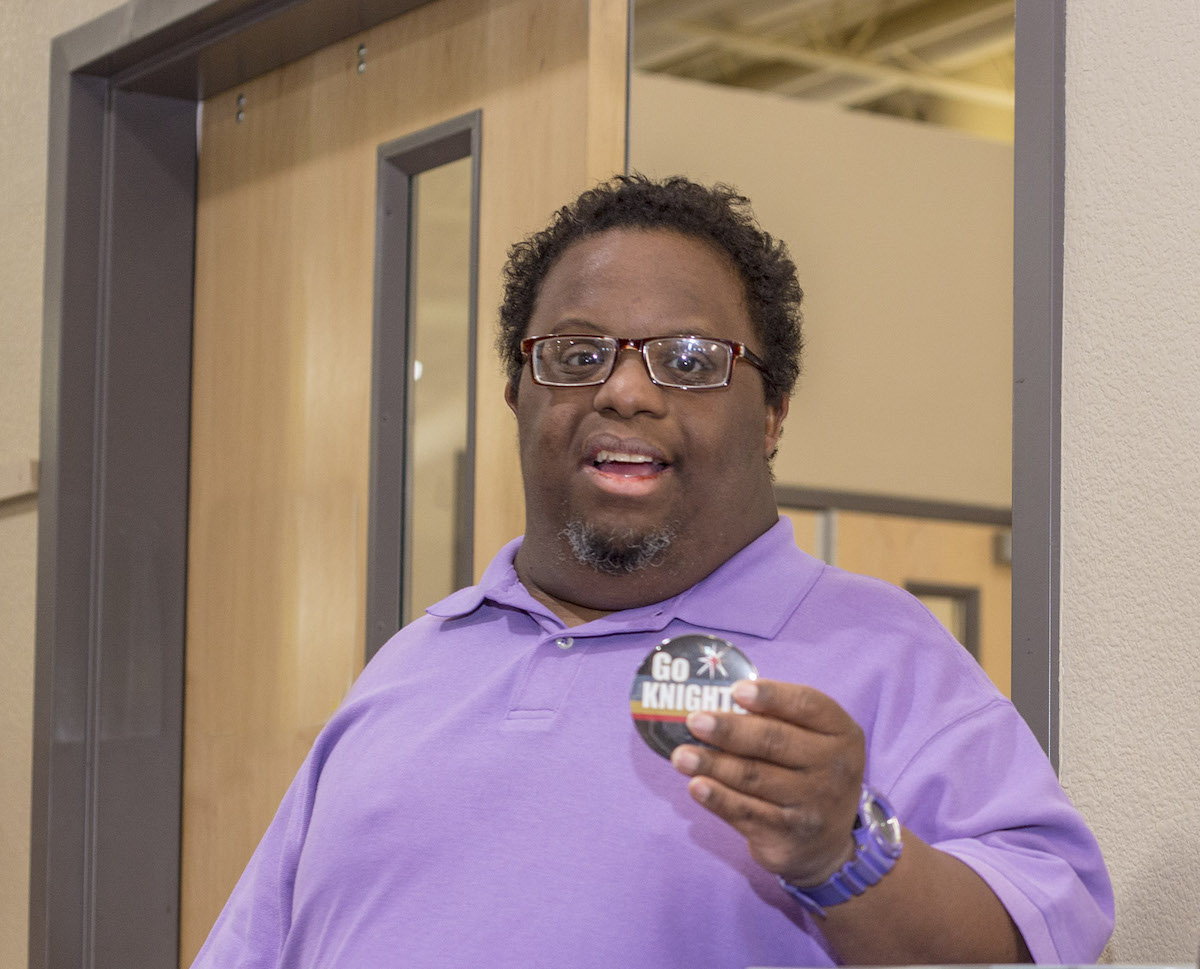 Frequently Asked Questions About Our Buttons
If you think button pins have had their day, think again. These memorable clothing accessories are valuable sales devices widely used for marketing a range of business activities. They are like mini billboards taking up prime real estate space on the wearer, meaning your message can be spread far and wide.
The popularity of buttons has stood the test of time and has never gone out of style. It's common for homes across the country to have a special stash of colorful pins that conjure nostalgia, and there are many avid collectors, proving that they never lose their appeal. And, if you are concerned with sustainability, they are durable and can be used repeatedly.  
Button pins are most commonly associated with political campaigns, but today's businesses also see the value in promoting their products or services with custom buttons. And lots of people order them for personal use as well. Buttons are for everyone!
So, how can you use them? Here are some examples:
Staff – make staff easily identifiable by using them as a name badge or advertize your latest sale or offering.
Campaigns and Events – buttons have long been a staple item to promote political campaigns, but they can also be used to highlight special birthdays or occasions. Wearing your pin at an event shows your support and emphasizes solidarity among a group.
Gifts and Event Swag – pins can help promote and prolong the visibility of your event way past the date.
Collectables – fans of bands or celebrities love memorabilia, and what's better than a piece they can display or keep wearing time and time again!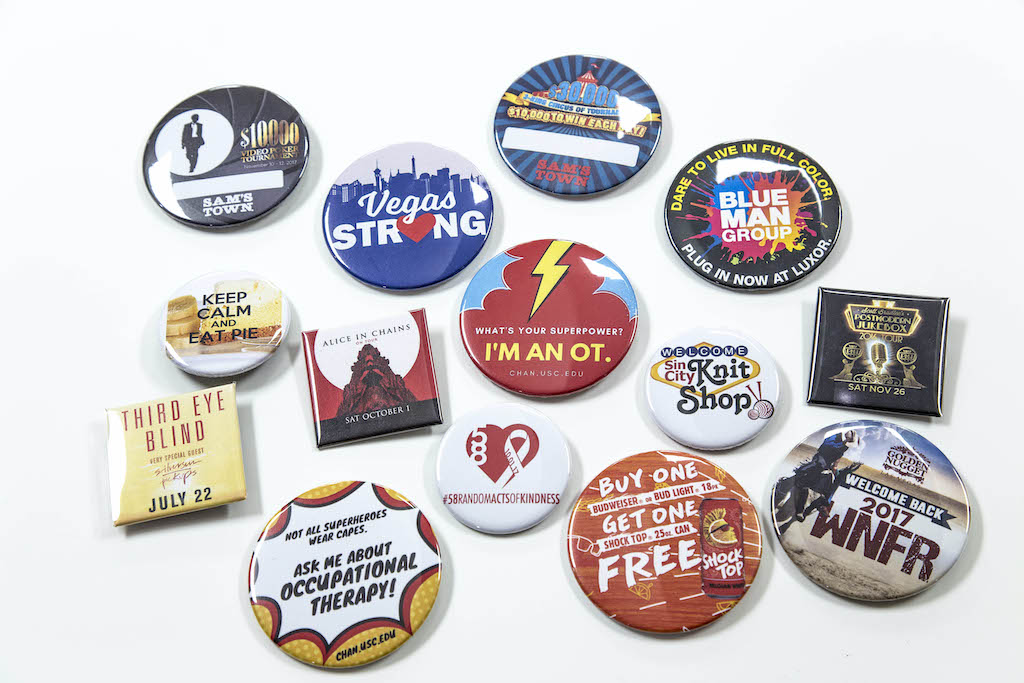 Why use our service?
At Opportunity Village, we focus on removing barriers preventing individuals with intellectual or developmental disabilities from finding and keeping gainful employment. Our Button Brigade service is one of the many ways we provide pride, purpose and a paycheck to those with different abilities.
Choosing to work with us means you are advancing the job prospects of a group of people with the skills and training to deliver a job well done.
How to order custom buttons
Ordering round custom buttons has never been easier. We've simplified the process so you can get what you need without the fuss. Plus, we don't charge additional color or setup fees, so you save instantly on your order.
Complete the form below, upload your artwork and our Button Brigade will start your order. If you don't have an image ready, our button shop graphic designer can create a unique, one-of-a-kind graphic that meets your specific requirements.
We ensure you get the best service possible. To guarantee you are happy with your order, we supply a free digital proof for review and approval before your order goes to our production team.
Want to find out more or get started? Complete the form below or call (702) 880-4030, and we'll be in touch!
Please indicate size on quote request form. 100 button minimum order.