Volunteer Opportunities at Opportunity Village
They say many hands make light work, and at Opportunity Village that's certainly true. We welcome community members to donate their time to help serve people with intellectual and developmental disabilities. So, if you enjoy lighting up the world by helping others, we would love to have you join our team of volunteers.
Whether you volunteer as an individual or get friends or colleagues together, there is something for everyone. You can choose to work with the people we serve or have fun assisting at one of our events. We continuously recruit for various opportunities, including scare actors for Vegas Fright Nights, attraction attendants for the Magical Forest, Opportunity Village Thrift Store Superstars, and more!
Ways You Can Volunteer at Opportunity Village
Volunteers allow us to strengthen and add value to the quality of programs, services and events we offer to people with disabilities and the community.
Without the support and dedication of many of our volunteers, we would not be able to impact so many people positively.
Our main volunteering opportunities include:
Events (some of our biggest)


HallOVeen –

a spooky theme park with loads of fun, rides and entertainment

Magical Forest –

a winter wonderland with millions of sparkling lights, exciting rides, great food and endless holiday cheer

Santa Run –

run or walk dressed as Santa and spread cheer throughout downtown Las Vegas

Opportunity Village Thrift Store

attendants

Donation collection assistants
Volunteer office support
Virtual volunteering


Facebook fundraising

Fundraising parties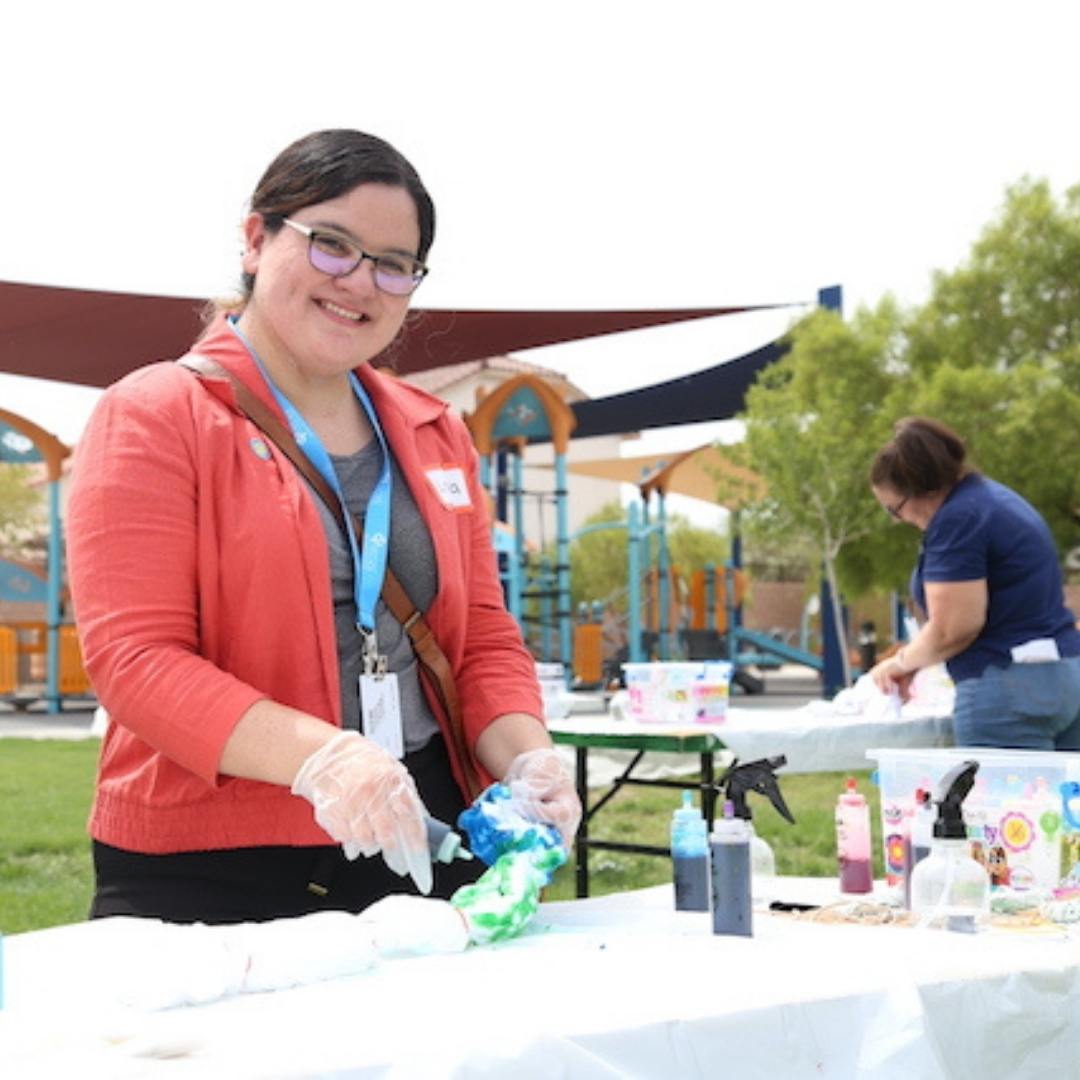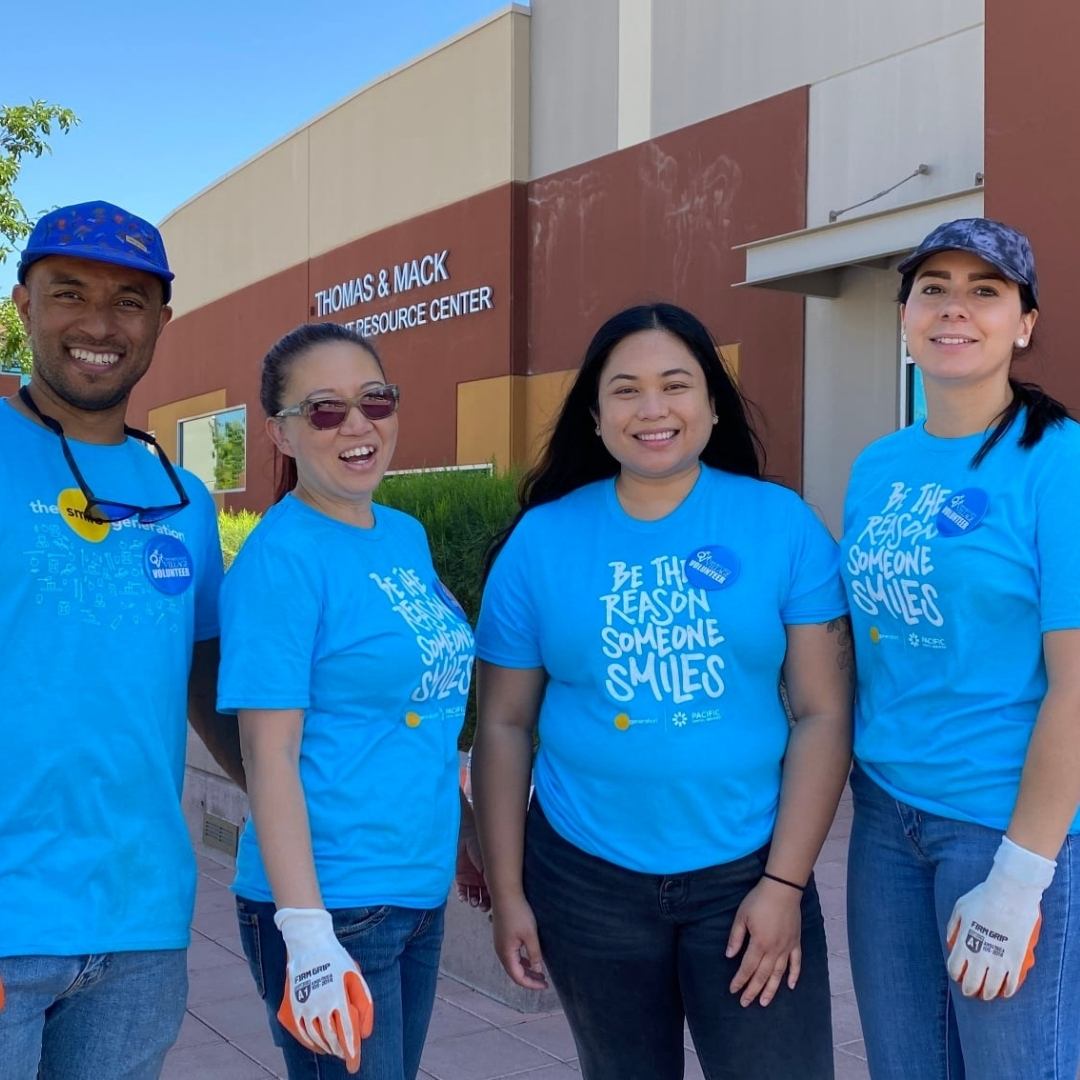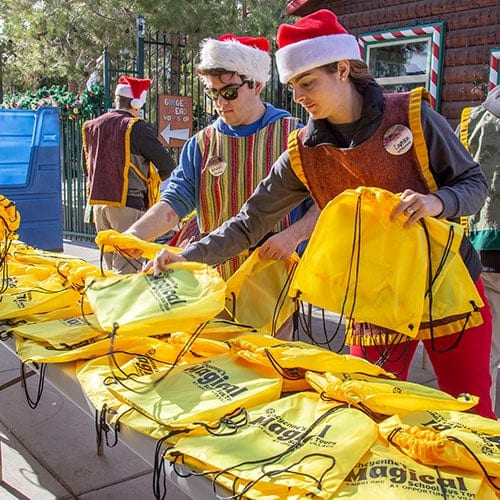 Why is volunteering so important?
For more than fifty years, Opportunity Village has tirelessly dedicated itself to improving the lives of people with disabilities in the Vegas area and beyond. We know that developing the life and employability skills of those we serve is life-changing, but we can't do this alone. We need your help.
Volunteers are a vital part of our organization, but there are also many benefits for our volunteers. Research shows connecting with others and giving your time to help a person, nonprofit organization, group or cause can be a great way to build confidence, make new friends and build your resume skills and experience. Extra benefits linked to volunteering are an increase in health, wellbeing and self-esteem but also reducing loneliness, stress and depression.
Your helping hand is not just important to us. It can also greatly enrich your own life.
Places to Volunteer
Want to find your nearest place to volunteer? We have many locations across the Las Vegas Valley, including:
Oakey Campus / Magical Forest – 6300 W. Oakey Blvd. Las Vegas, NV 89146
Ralph & Betty Engelstad Campus – 6050 S. Buffalo Dr. Las Vegas, NV 89113
Walters Family Campus – 451 E. Lake Mead Pkwy. Henderson, NV 89015
North Campus – 4180 W. Craig Rd, N. Las Vegas, NV 89031
Opportunity Village Thrift Store – 390 S. Decatur Blvd. Las Vegas, NV 89107
You can still help by assisting with our virtual events if you cannot attend in person.
Frequently Asked Questions
Have additional questions about volunteering?