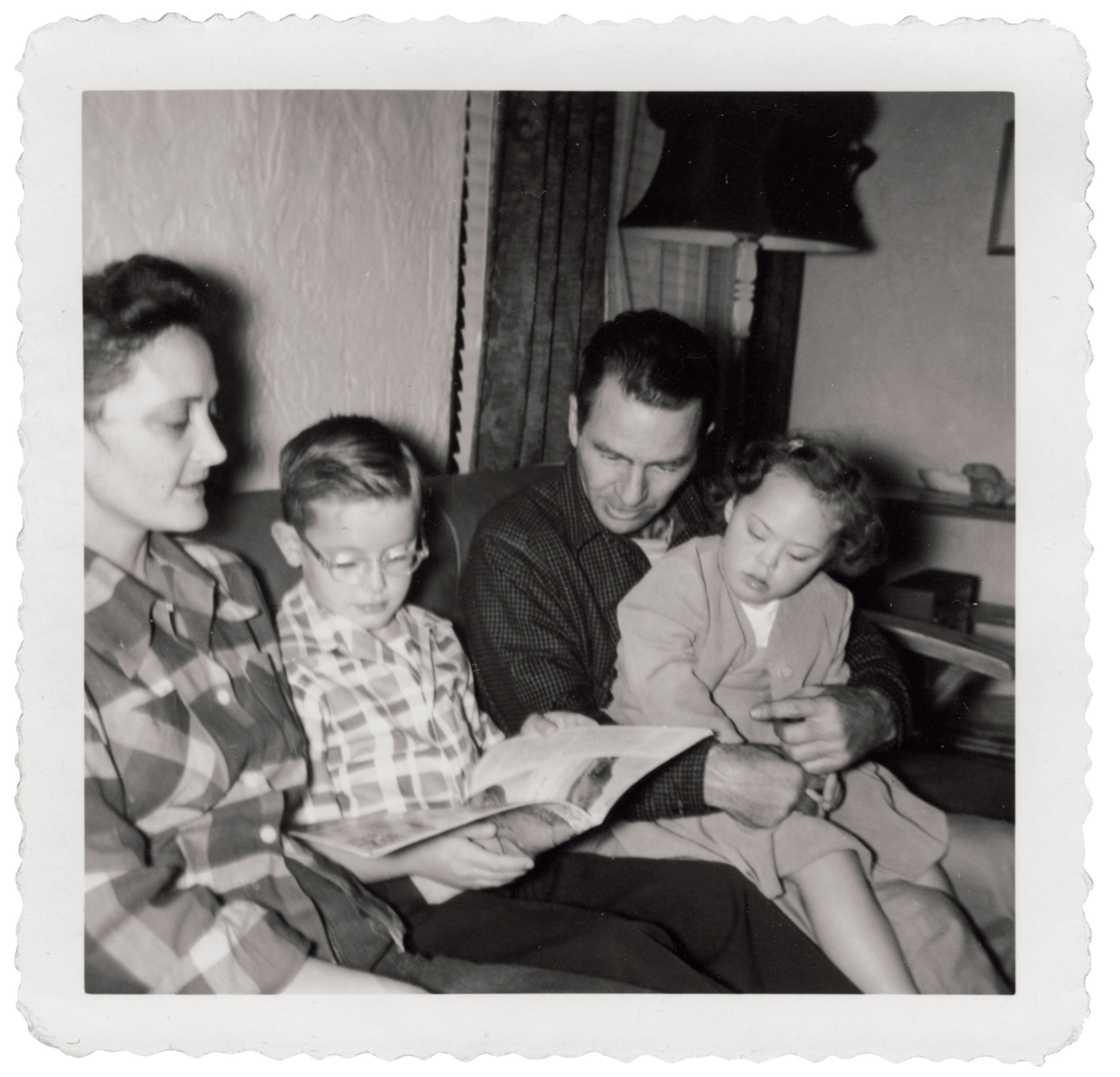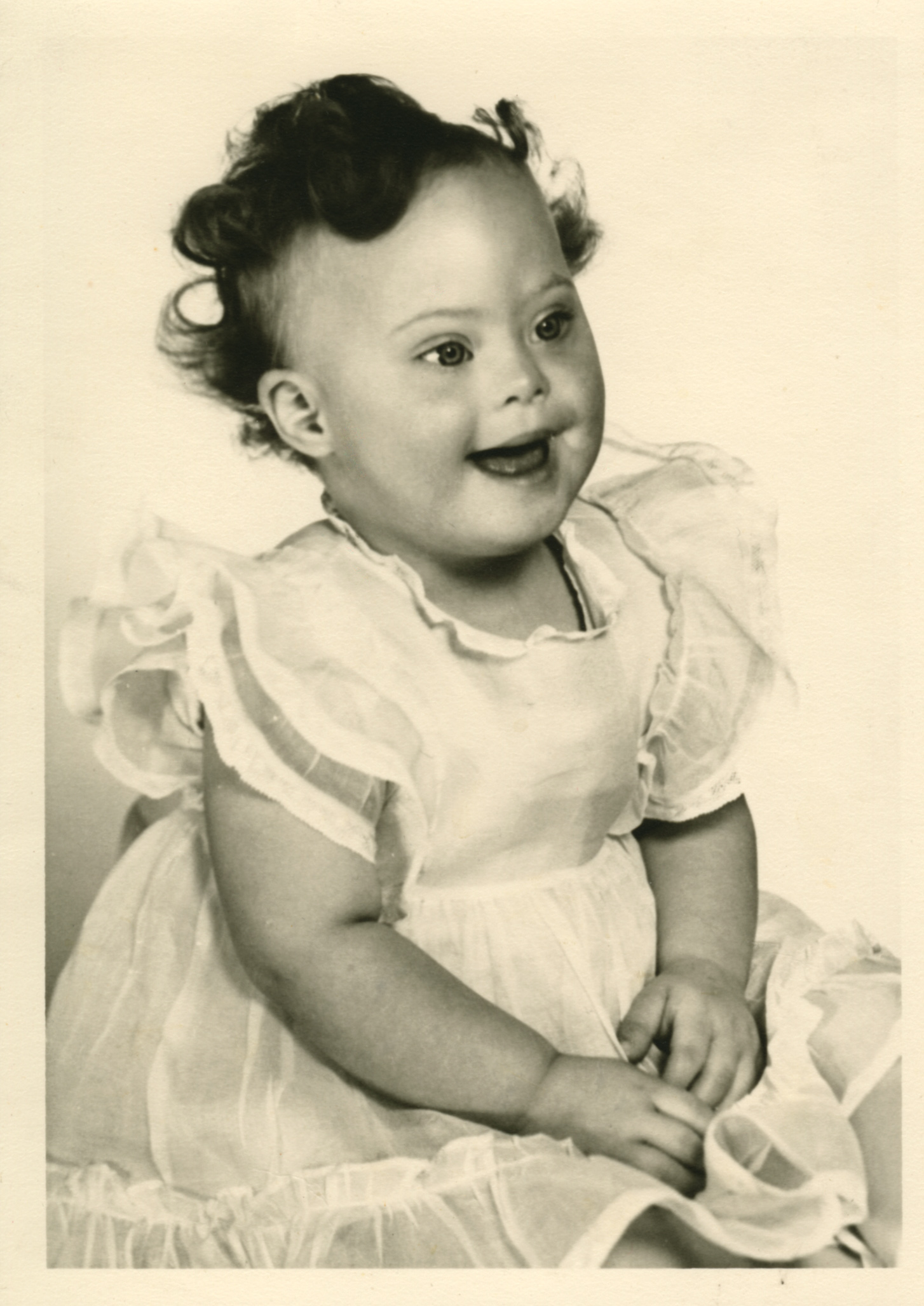 The family that started it all – the Baileys.
When Al and Dessie Bailey learned their beautiful baby Claudia had Down syndrome, their first thoughts were, "Why?"
"Don't feel sorry for those kids," a wise doctor told them. "Feel sorry for the kids who have the mentality but don't use it."
The Baileys thoughts then turned from "why?" to "what?". What can we do for our daughter and other children like her? It is with this mission of hope and determination that the Baileys and many other families came together and founded Opportunity Village.
In March of 1954, Al and Dessie were joined in their living room by five other individuals or sets of parents they had recruited to their cause. These six formed the Clark County Association for Retarded Children (CCARC, eventually renamed Opportunity Village) and the group was formally chartered by the State of Nevada in July. The official charter members were: Dessie and Al Bailey, Mary and Ralph Steiner, Helen Dial, Ina Gragson, Walter J. Grundy and Jesma Wilcox. The founders were a diverse group, but what bound them all together was that each had a child with a disability that nobody seemed to want to help.
Opportunity Village began as an educational organization on 310 North Ninth Street, opening its doors December 1954 to what would eventually become 27 children with intellectual disabilities. Seven-year-old Claudia Bailey was a happy member of the first Updike School class, a school named after Peter Updike who was convinced by Dessie Bailey to open and operate a school similar to the one he had already established in Colton, California earlier. Joyce Creiger and May E. Perrin were hired as the first two teachers. At the time, federal and state government funding was non-existent so funding came directly from the parents of students with disabilities and a few generous donors.
In October 1957, the Clark County School District allocated some additional funds to special education — specifically to Variety School — and soon 30 children with intellectual disabilities became part of the pubic school system for the very first time. Having become integrated within the school system, CCARC turned their thoughts to how their children could be served once they aged out of the school system at 22 years old.
With the same focused dedication and tenacity that carried CCARC in the beginning, the original members carried their campaign for those with disabilities to a whole new level and shifted their focus to becoming a place to learn life skills and have an opportunity to work.
The organization opened a Thrift Store in North Las Vegas on June 6, 1962 to raise funds to pay for a vocational training center for people with intellectual disabilities once they left the school system. The first facility, located at 918 South Fourth Street, opened in 1964 and was loaned to the group by the Kaltenborn family. CCARC member Helen Dial suggested the name Opportunity Center, and it stuck.
In 1972, CCARC was officially renamed Opportunity Village Association for Retarded Citizens (OVARC) and has since been shortened to Opportunity Village.
With the Bailey family's vision and the dedication of employees, volunteers and a generous community, Opportunity Village has grown into one of the most highly respected and effective non-profit organizations in Southern Nevada, known worldwide as an innovative leader in serving people with intellectual disabilities. The organization currently has four campuses, a Thrift Store and nearly 60 community partner locations across the Las Vegas Valley.
Learn more about Opportunity Village by scheduling a tour with the button below.