Betty's Village
A welcoming, inclusive community for people of diverse abilities.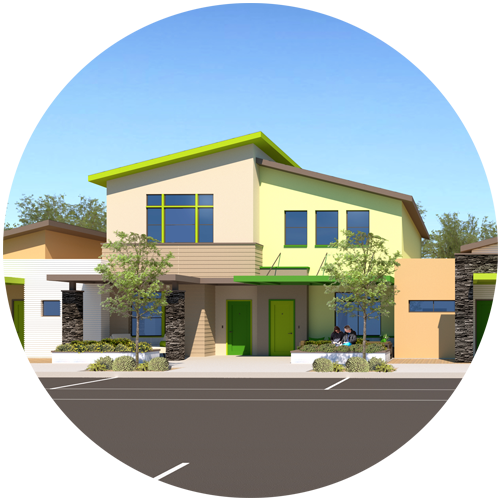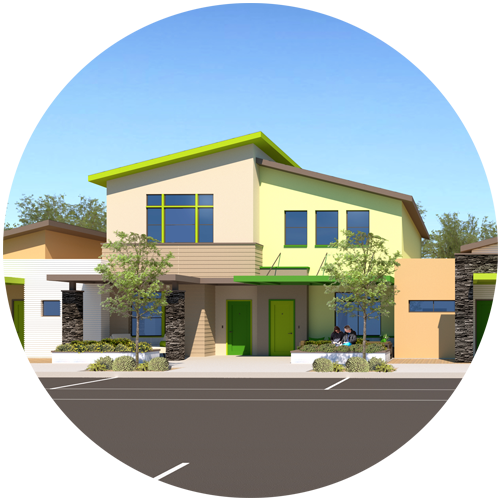 Creating an independent living community for people to live active and engaging lives and to reach their full potential is the goal of Betty's Village.
The residential buildings, designed in a townhome style and facing towards the center of the community, are designed to emphasize front-porch living, connecting with your neighbors, and creating a sense of community among residents. The Clubhouse has a gym with a pool and spa. The multi-use and meeting spaces will host outside groups who will hold events in the clubhouse to bring the outside community to Betty's Village to promote a sense of inclusion.
Each residential unit features a covered front porch which opens out to a sidewalk lined with street trees which wraps around the community to provide a small-town walkable community atmosphere.
The Engelstad Foundation is the primary sponsor of this innovative and life enhancing Village.
Betty's Village
7755 W. Oquendo Road
Las Vegas, NV 89113
702.209.2600