*May not be combined with any other offers. Sale includes only donated goods and does not include pink or black tags. Promotions and offers are subject to change.

From second-hand classics to the cutting edge of design
Our thrift shop is a little different.
We partner with the World Market Center and local trade shows so you can shop the latest designs — at a thrift store price. How?
Once the trade shows are finished, trucks head our way to donate wares from their exhibits. These pieces are the latest in home decor and furniture. That's right — you'll see some of the same pieces being scooped up inside your favorite stores next season.
They sell fast, so don't hesitate too long.
You'll find your old favorites, too. We're loved across the Las Vegas Valley for stocking gently used, high-quality items in top condition.
Bohemian chic dresser sets
Rustic farmhouse kitchen tables
Glamorous light fixtures
Vintage wall art
Designer shoes and clothing
Step inside and start exploring, and we promise it won't be your last visit.
Why visit a thrift shop?
Is a thrift shop really for you? Here are five reasons why buying second-hand from thrift stores is smart.
What does that mean for you? You can find that perfect piece and feel good about your purchase every time you pass by it, wear it, or use it.
We've been thrifting your favorites since 1962. For over 60 years, our thrift store has supported Las Vegas locals with intellectual and developmental disabilities.
Adults with disabilities deserve the same dignity, respect and opportunities that many of us take for granted. Across the Las Vegas Valley, we're working hard to keep some of Nevada's most vulnerable citizens safe, engaged, and well cared for.
With your support, they will:
develop job skills
obtain long-term work experience
gain independence
increase self-esteem
broaden their community and social interactions.
The funds raised go directly to our support programs. And the thrift store is a training center for the people we serve who wish to develop a career in retail.
The people we support have found more independence, improved self-esteem and a safe place to be themselves.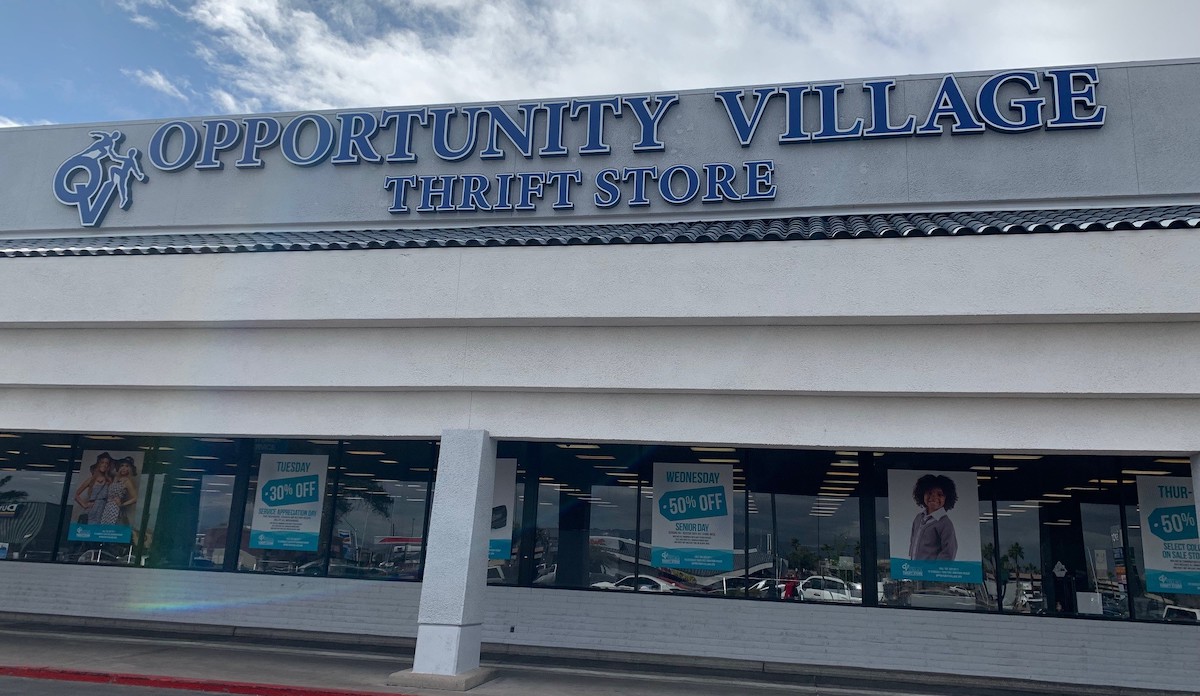 Contact us:
390 South Decatur Boulevard
Las Vegas, NV 89107
Retail Store: (702) 383-1082
Donations: (702) 383-5911
We accept donations! What Happens to Your Donations?