Full-service print shop capable of handling your print fulfillment needs
Make Opportunity Village your one-stop print marketing resource today!
Our full-service digital print and mail house is capable of handling a majority of your printing and mailing needs.
Whether it's designing a customized image for your campaign buttons, fashioning personalized stationary and event flyers, or getting your latest marking promotion collated, folded, stuffed and labeled for sending, our Engelstad Campus-based print house can help you deliver a message that drives real results.
Our turn-around time, price and product quality is sure to make you happy, as is the feeling of knowing you're helping give a deserving individual with intellectual disabilities the chance to earn a paycheck.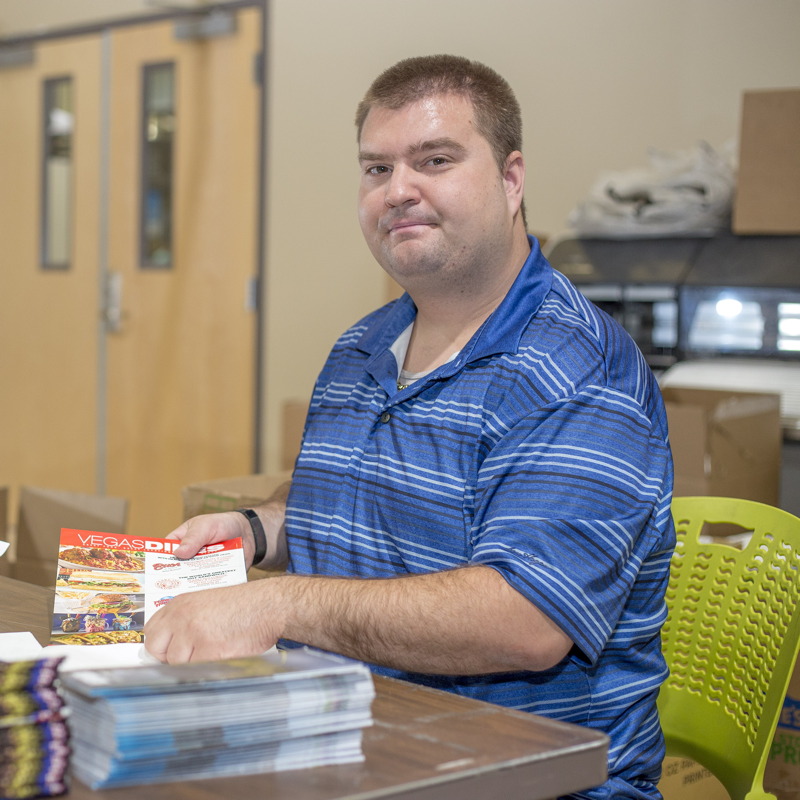 Please complete the form below or call (702) 880-4030 for more information or to request a quote from Opportunity Village's Print Pals & Mail Masters.