Donate Goods
The Opportunity Village Thrift Store needs your help to continue a tradition of receiving quality items and is always looking for help from Southern Nevada residents. Your donations benefit individuals with disabilities in this community and put many of them to work in jobs they love.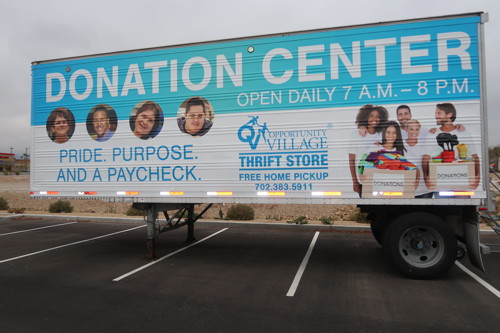 Donated Goods Guidelines
Please review this list of acceptable and non acceptable items. Note, all accepted items must be in good condition, free of damage and in good working order.  If you have an item that is not listed, please call or email us before donating.
Have more than will fit in your car?
Complete the form below and we will schedule a time with you to have our team pick up your donation.