OV to host Bar Crawl in Las Vegas Arts District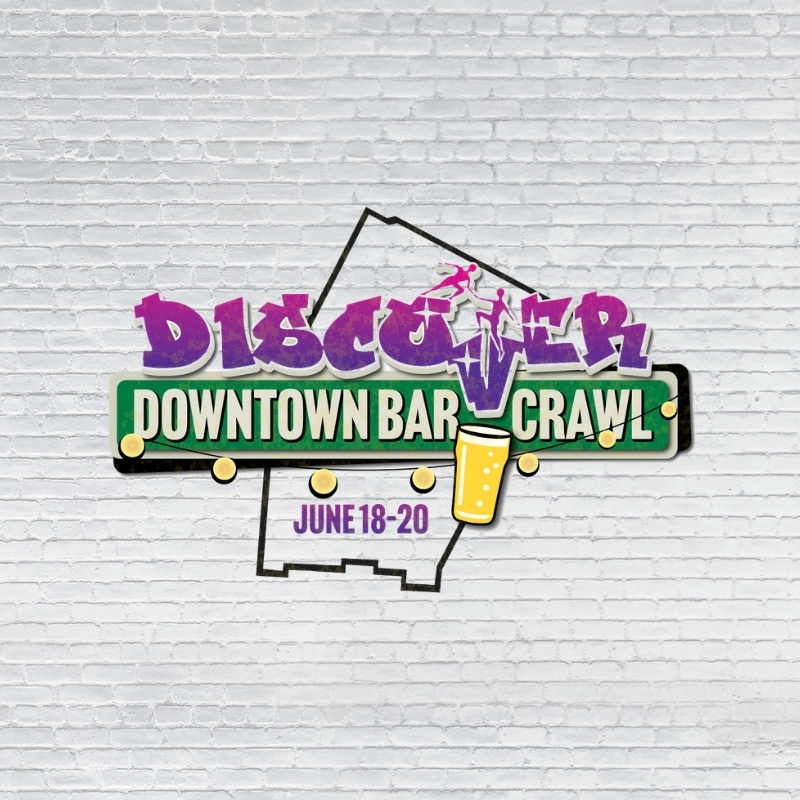 Opportunity Village is set to host its inaugural DiscOVer Downtown Bar Crawl in the Las Vegas Arts District over Father's Day weekend (June 18-20).
Non-profit to raise funds for people with intellectual disabilities at #OVBarCrawl
LAS VEGAS — It's time to unleash those funtastic alter egos and explore downtown at a party 14 months in the making! From June 18th-20th, Opportunity Village is set to host its inaugural DiscOVer Downtown Bar Crawl – a three-day soiree featuring complimentary drinks, discounted food items and specials galore in the revitalized Arts District.
Soak up the vibrancy of the Las Vegas Arts District and explore the newly coined 'Brewery Row' while supporting people with intellectual and developmental disabilities at Opportunity Village. It's perfect for a night out on the town with your friends – or even your dad (wink, wink!). Guests can partake in just one day or all three, however long it takes you to check out all the establishments included in this fun event.
Passports, which can be purchased at ovevents.com, are $60 and include complimentary drinks, specials and discounted food items at over 15 businesses around the 18-block Arts District neighborhood. Guests are encouraged to follow Opportunity Village on social media leading up to the event – you never know; a special offer or contest might be waiting for you!
"The Arts District has been such an important fabric of the Las Vegas community for years and we're delighted that so many businesses opted to join this event to benefit the amazing people we serve," said Gregory Gudenkauf, Director of Development at Opportunity Village. "We hope to extend our reach and introduce more people to our mission over this celebratory three-day weekend."
Guests can pick up their passports for admission and a can of Truly Hard Seltzer to get the party started just outside of 18bin (107 E. Charleston Blvd) starting Friday, June 18th. Passports can be picked up event weekend on Friday from 4pm-8pm, Saturday from 11am-7pm, or Sunday 11am-7pm. From there, Opportunity Village encourages guests to visit each location listed on their passport alongside friends and family over the course of the weekend. All proceeds from the DiscOVer Downtown Bar Crawl will benefit the over 3,000 people with disabilities Opportunity Village serves annually in Southern Nevada.
For discounted group rates, please contact Christina Habermas at habermasc@opportunityvillage.org or (702) 880-4032.
About Opportunity Village
Mission: Opportunity Village is a not-for-profit organization that serves people throughout our community with intellectual disabilities, to enhance their lives and the lives of the families who love them.
Seven families who were determined to give their children with disabilities the best lives possible founded Opportunity Village in 1954. Now, more than six decades later, Opportunity Village is one of the most recognized and respected organizations of its type in the United States.
Nevada's largest employer of people with disabilities, Opportunity Village serves over 3,000 individuals annually, providing vocational training, employment, habilitation and social recreation programs and services that improve their lives.
People supported in Opportunity Village's Prevocational Training Programs and in jobs provided by the organization throughout the community, have collectively earned wages amounting to more than $3.7 million in 2020. They are hardworking and diligent, proudly paying taxes and happily leading fulfilling lives.
Primarily a self-funded organization, Opportunity Village generates the majority of its operational funding through its employment contracts, multiple business lines, fundraising efforts such as the Magical Forest and Great Santa Run, and grants on the federal and state level, saving Nevada taxpayers more than $37 million annually.
opportunityvillage.org