OV to host sizable Job Fair at the Magical Forest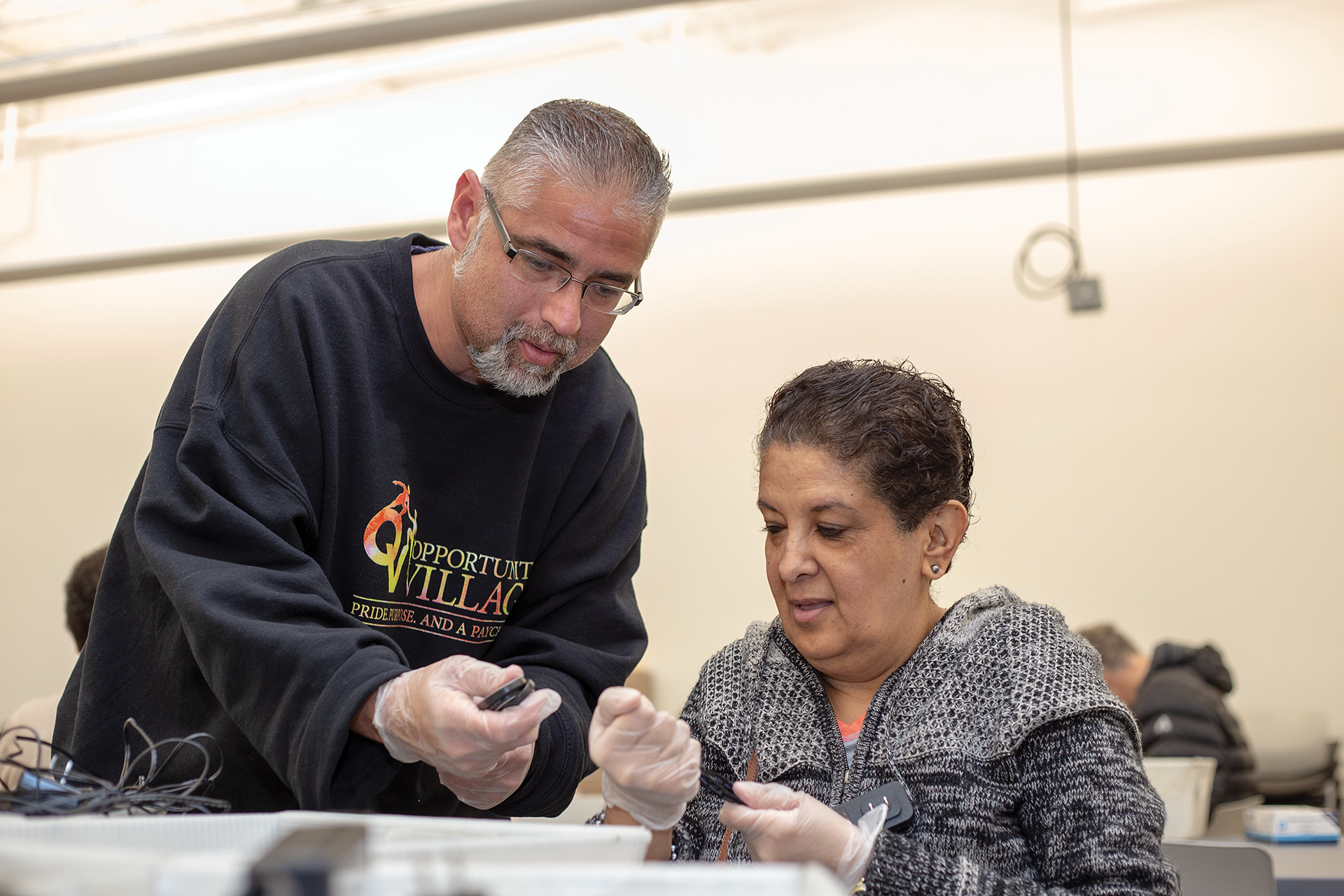 Opportunity Village, one of Southern Nevada's longest-running non-profit organizations, is looking to fill numerous positions at their spring Job Fair on May 7 and 8.
LAS VEGAS — Opportunity Village, one of Southern Nevada's longest-running non-profit organizations, is opening up its beloved Magical Forest to host one of the season's largest Job Fairs.

The Job Fair will take place Friday and Saturday, May 7th and 8th, at the Magical Forest (6300 W. Oakey Blvd. Las Vegas, NV 89146) from 10:00 a.m. to 2:00 p.m.

The organization is looking to fill dozens of full-time and part-time positions across the Las Vegas Valley, including: Direct Care, Social Worker, Culinary, Custodial, Production and Retail Operations, and Media Management. Attendees are encouraged to visit our careers page to complete an application prior to the event. Resumes are also strongly recommended. Offers may be made to candidates on site pending drug and background checks.
"COVID-19 has caused many to reevaluate their lives," said Bob Brown, President & CEO of Opportunity Village. "Many want a career that helps others and makes a difference. Opportunity Village has a job for you. Bring your care and enthusiasm for helping others and we will train you for a new rewarding career."
During the Job Fair, attendees will learn about Opportunity Village's mission to serve people with intellectual and developmental disabilities, enjoy complimentary refreshments and have access to some tasty treats from a selection of the Valley's finest food trucks. Attendees will also receive a discount coupon for $7 off admission to HallOVeen, Vegas Fright Nights and the Magical Forest.
All applicants must be 18+. Masks are required and COVID-19 safety protocols will be implemented. Free parking is available in the CSN lot at Torrey Pines and Oakey Blvd. Comprehensive background check and drug testing required before hiring. Full-time opportunities include a comprehensive benefits package. Opportunity Village is not hiring for seasonal employment at this time.

For more information on Opportunity Village's Job Fair, please email hrservices@opportunityvillage.org or call 702-259-3700.
About Opportunity Village
Mission: Opportunity Village is a not-for-profit organization that serves people throughout our community with intellectual disabilities, to enhance their lives and the lives of the families who love them.
Seven families who were determined to give their children with disabilities the best lives possible founded Opportunity Village in 1954. Now, more than six decades later, Opportunity Village is one of the most recognized and respected organizations of its type in the United States.
Nevada's largest employer of people with disabilities, Opportunity Village serves over 3,000 individuals annually, providing vocational training, employment, habilitation and social recreation programs and services that improve their lives.
People supported in Opportunity Village's Prevocational Training Programs and in jobs provided by the organization throughout the community, have collectively earned wages amounting to more than $3.7 million in 2020. They are hardworking and diligent, proudly paying taxes and happily leading fulfilling lives.
Primarily a self-funded organization, Opportunity Village generates the majority of its operational funding through its employment contracts, multiple business lines, fundraising efforts such as the Magical Forest and Great Santa Run, and grants on the federal and state level, saving Nevada taxpayers more than $37 million annually.
PRESS CONTACTS
Tamara Rocha, R&R Partners
tamara.rocha@rrpartners.com
303.842.6619
Marty Wood, Opportunity Village
woodm@opportunityvillage.org
702.234.5322