Santa Run to host pawsitively adorbs Pet Costume Contest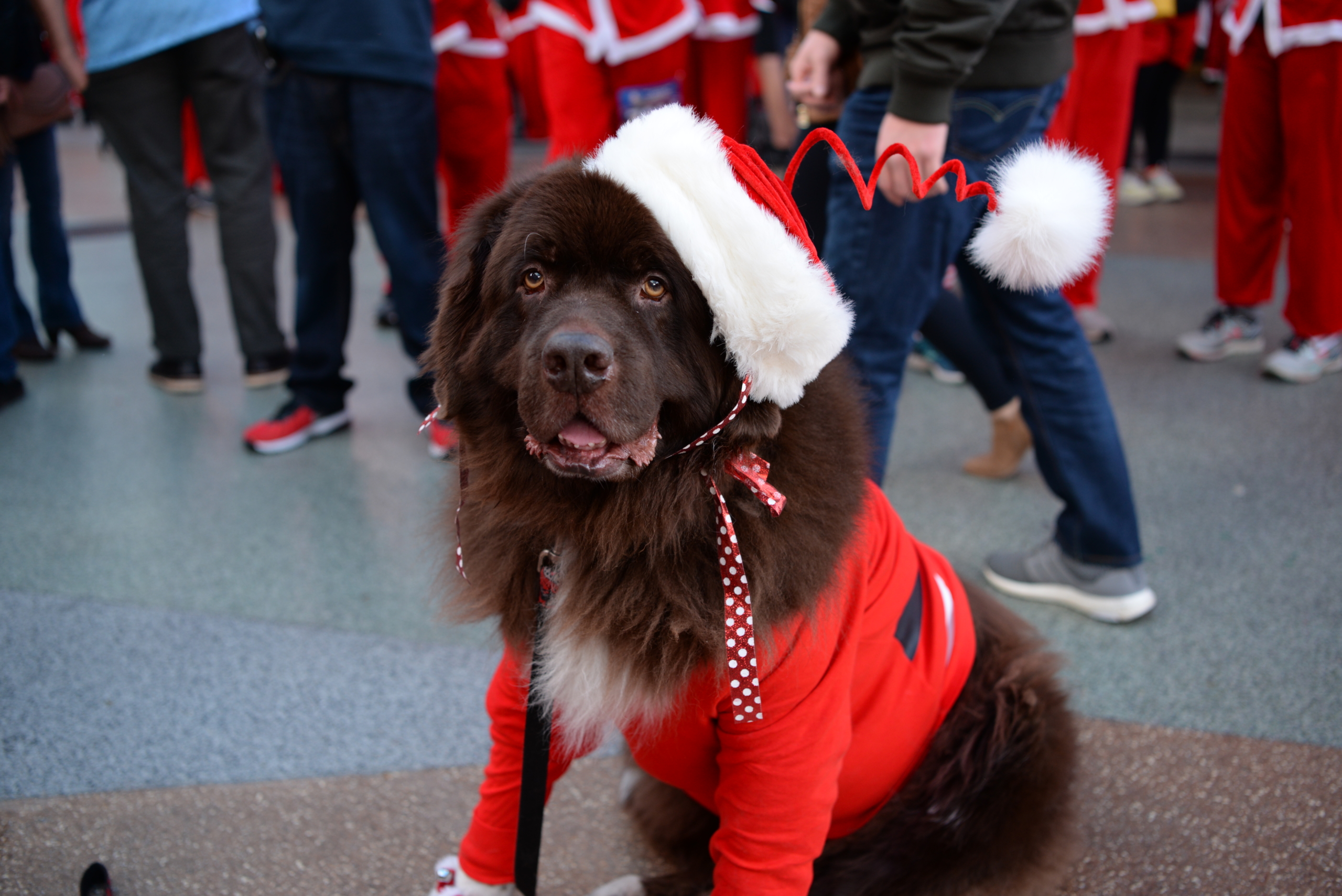 The public is encouraged to join the Las Vegas Great Santa Run's Pet Costume Contest for a chance to win amazing prizes!
LAS VEGAS – Opportunity Village is counting on all birds, cats, dogs, reptiles, goats and pigs to throw on their best holiday attire in support of adults with disabilities!
Yep, that's right! The virtual Las Vegas Great Santa Run, happening Dec. 5-26, will be hosting its inaugural Pet Costume Contest on all social media platforms this year and they're asking all pet owners across the country to get their furballs — big and small — involved!
The contest, sponsored by At Your Service Pet Supplies, will be eligible to pets of all kind and prizes include pet-themed gift baskets, gift cards, dining experiences and more! To enter, owners must register their pets for $10 at LVSantaRun.com and then use their public social media profiles to post an adorable photo (or seven!) of their pets, tagging @LVSantaRun and using the hashtag #LVSantaRun. Entrants can also send their pictures to marketing@opportunityvillage.org to be featured on the Las Vegas Great Santa Run pages.
"With the Santa Run being virtual this year, we wanted to engage — not only our supporters — but also the public with this online contest," said Casey Parisi, Race Director. "In the past, we've always encouraged Santa runners to bring their pets on race day, but we thought we'd raise the stakes a little bit this year with some amazing prizes from our sponsors. We hope everyone loves to see pets dressed up in cute outfits as much as we do!"
All entries to the Pet Costume Contest will be judged by Opportunity Village Ambassadors. Entries not complying with all rules are subject to disqualification. Decisions of the judges are final and binding, and winners will be notified by mail after December 23, 2020.
For more information about the Las Vegas Great Santa Run or to become a sponsor, please email santarun@opportunityvillage.org. The virtual Las Vegas Great Santa Run will take place Dec. 5-26 and can be completed at any convenient location. Humans can register for $30 and join the race's I Run For and Fundraising campaigns at LVSantaRun.com. All registrations include a Santa suit (while supplies last), a finishers' medal, a virtual goody bag, a custom print-at-home race bib and the opportunity to be a part of one of the largest gatherings of Santas in the world.
All funds raised from the Las Vegas Great Santa Run go back into the programs and services at Opportunity Village.
About Opportunity Village
Mission: Opportunity Village is a not-for-profit organization that serves people within our community with significant intellectual disabilities, to enhance their lives and the lives of their families.
Seven families who were determined to give their children with disabilities the best lives possible founded Opportunity Village in 1954. Now, more than six decades later, Opportunity Village is one of the most recognized and respected organizations of its type in the United States. 
Nevada's largest employer of people with disabilities, Opportunity Village serves nearly 2,000 individuals annually, providing vocational training, employment, habilitation and social recreation programs and services that make their lives more purposeful and interesting.
Opportunity Village citizens – individuals who were previously considered unemployable – work at Opportunity Village's Employment Resource Centers and in jobs throughout the community, collectively earning wages amounting to more than $3.7 million in 2016.  They are hardworking and diligent, proudly paying taxes and happily leading more fulfilling lives.
Primarily a self-funded organization, Opportunity Village generates the majority of its operational funding through its employment contracts and fundraising efforts such as the Magical Forest and Great Santa Run, saving Nevada taxpayers more than $37 million annually.