Celebrate Second Hand September with the Opportunity Village Thrift Store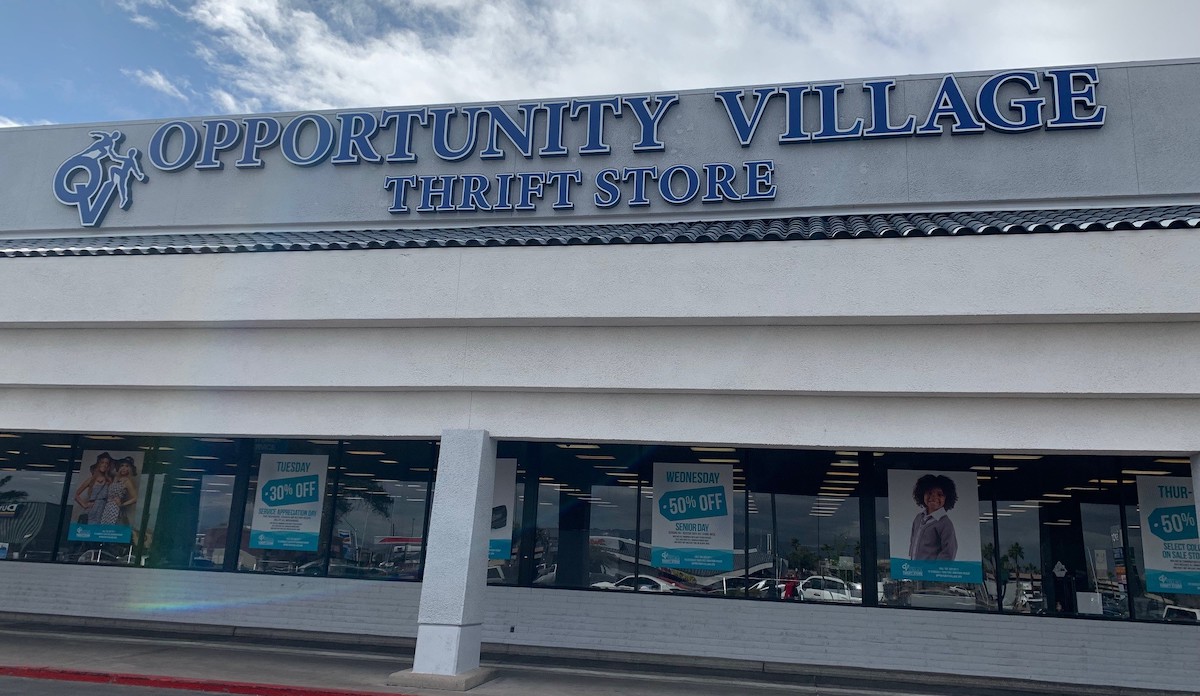 Celebrate Second Hand September with the Opportunity Village Thrift Store
LAS VEGAS (September 7, 2023) – Las Vegas thrifters and clothing aficionados looking to be a bit greener this month can look to the Opportunity Village Thrift Store to celebrate Second Hand September and purchase all your fall fashions while helping a great cause.
All proceeds from sales at the Opportunity Village Thrift Store go directly toward the nonprofit's mission of employing, empowering, and serving people with disabilities in our community. For those wanting to cut down on their consumption this month but who still may want or need to make purchases, Second Hand September is a great option.
For fun thrift store finds, follow Opportunity Village's social media accounts throughout September for tips and a look at current goods. And, for those first-time shoppers who check-in on Yelp, there's a 30 percent discount available at the OV Thrift Store, located at 390 S. Decatur Blvd. The Las Vegas Valley's thrifting mecca is open seven days a week, from 9 a.m.-5 p.m.
Savvy shoppers can also purchase goods from the store online at Mercari, Poshmark, Amazon, and Ebay via a direct link from the Opportunity Village website here.
Stay updated with all things Secondhand September at the Opportunity Village Thrift Store by following @OppVillageLV on Facebook, Instagram, and TikTok. Media can access select photos from the Opportunity Village Thrift Store here.
About Opportunity Village
Since 1954, Opportunity Village has been dedicated to helping people with disabilities find the very best version of themselves. Through workforce development, community employment, day services, inclusive housing, arts and social recreation, they are able to find new friends, realize future career paths, seek independence and community integration, and unleash creative passions. Opportunity Village thrives with the funding from our social enterprises, signature events and the generous philanthropy of our donors and community partners. Together, we are successfully empowering, employing, and serving people with disabilities – positively impacting lives. For more information on Opportunity Village, visit www.opportunityvillage.org.
MEDIA CONTACT
Laura Foster, Opportunity Village
702-268-8658 or Fosterl@opportunityvillage.org