10 Animal Rescue Fundraising Ideas That Get Results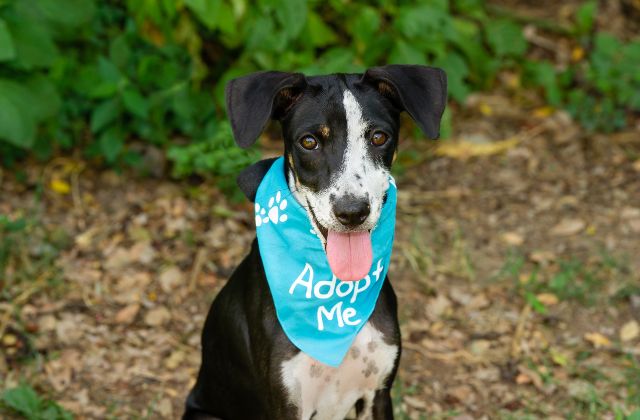 Animal rescue organizations are crucial in caring for and protecting animals in need. Fundraising is essential for these organizations to continue their work in the most effective ways.
Here are some creative animal rescue fundraising ideas that will actually get results. We will cover in-person events and ideas as well as virtual events, merchandise ideas, and other marketing fundraiser ideas you can use and how to include local businesses and organizations in the fundraising efforts and partnerships.
1. Crowdfunding Campaigns
Launch a crowdfunding campaign on platforms like GoFundMe, Kickstarter, or Indiegogo. Share compelling stories of rescued animals, their transformations, and the impact the donations make for the organization.
2. Sponsor an Animal
With a sponsor an animal event, donors can choose to "sponsor" an animal by making a monthly or yearly contribution. The organization can send email updates to the sponsor on the animal's progress and well-being to keep them engaged.
3. Pet Photo Contests
This is an easy-to-put-together virtual event that requires little effort but is sure to have some good participation. Organize a pet photo contest where participants submit photos of their pets for a small entry fee. You can then hold online voting and offer prizes to the winners. This engages pet owners and animal lovers while raising funds for your animal rescue.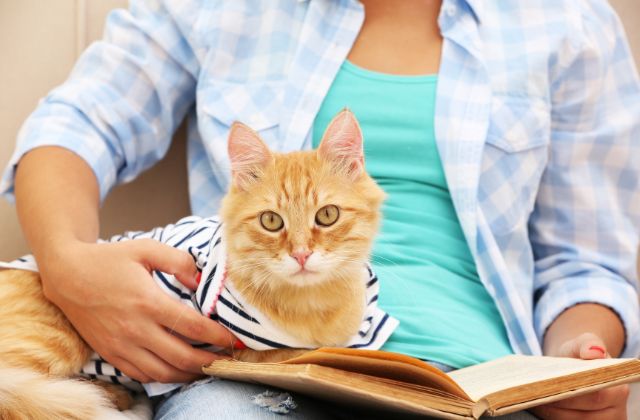 4. Virtual Workshops
Another virtual animal rescue fundraising idea would be to hold virtual workshops. You can hold workshops on animal-related topics such as pet care, training, or wildlife conservation. Be sure to charge a participation fee. The workshops not only raise funds for your animal organization, but they also help educate participants about animal welfare.
5. Pet-Friendly Yoga-Thon
A fun in-person animal rescue fundraising idea is a pet-friendly yoga-thon. This event can take place in a park or any open space. Participants bring their pets, and yoga instructors lead the sessions. Charge an entry fee and include pet-related booths and vendors. This idea is a great way to combine fitness, bonding time with pets, while fundraising.
6. Pet Talent Show
Another in-person fundraising idea is holding a pet talent show. Invite pet owners to showcase their pet's talents and skills. Charge an entry fee per participant and an admission fee for attendees. You can elect judges, like a local celebrity, or use audience votes to determine the winners. The event can also include prizes and fun photo opportunities.
You can even take this animal fundraiser further and turn it into an online fundraising event by making a page on your website website and inviting donors to view the talent show online and cast their votes.
7. Bark and Brunch
This animal rescue fundraising idea lets you collaborate with a local brunch spot to host a special brunch event where the attendees can bring their dogs or cats. A portion of the proceeds from the brunch sales that day can go towards the animal rescue. It is also a good way to collaborate with local businesses and possibly gain sponsorships for future fundraising campaigns.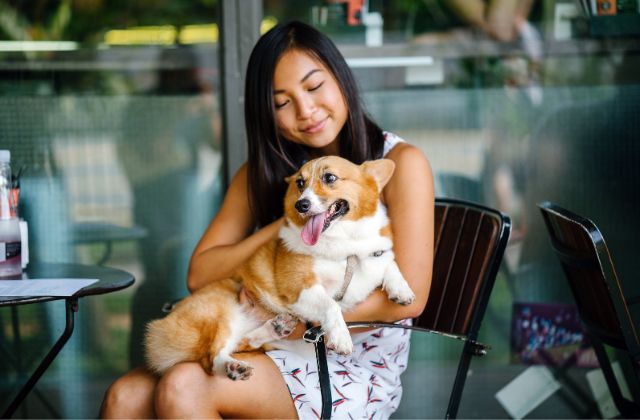 8. Animal-Themed Trivia Night
Organize a trivia night with a bunch of animal-themed questions. The participants can form teams and compete against each other for prizes. Charge an entry fee per team and offer animal-related prizes or even gift cards from local businesses who choose to donate to the event.
9. Critter Café
Set up a pop-up café where visitors can drop by and enjoy delicious coffee, tea, and treats while interacting with rescue animals. You can charge a cover fee for entry and offer additional items for fundraising opportunities, like merchandise, baked goods, and premium beverage options.
10. Cookie Dough Fundraising
How many times have you heard the words "bake sale" when coming up with fundraising ideas? We are sure plenty. Well, here's a spin we found for this that will take your fundraising event to the next level. Hold what would essentially be a cookie test drive where you sell cookie dough to attendees!
Invite your supporters to come and sample different kinds of cookies from Dessie's Table before they make a cookie dough purchase. This allows you to connect with your supporters while also getting them excited about the cause and supporting your fundraising campaigns.
Dessie's Table offers cookie dough fundraising packages that include a helpful support team, brochure, QR code, and website landing page you can use, free packaging and labeling, and pre-packaged cookie dough fresh from Dessie's Table. The cookie dough has a generous shelf life of up to two weeks in the refrigerator and 12 months in the freezer, making it a delicious fundraising opportunity.
Additionally, you can choose from many yummy flavors of cookie dough including chocolate chunk, oatmeal raisin, sugar cookie, double chocolate, and peanut butter.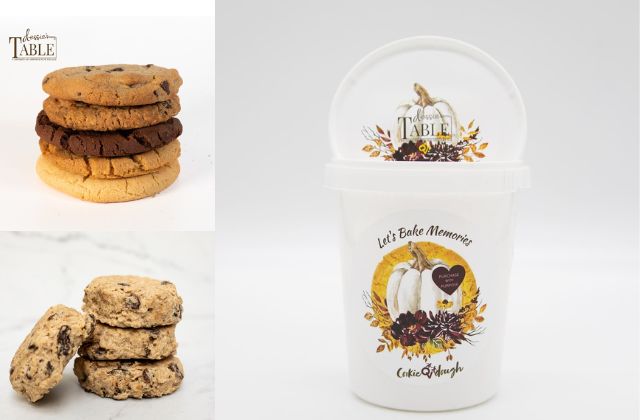 Merchandise Ideas for Animal Rescue Fundraising
Creating and selling merchandise is another popular and effective way to raise funds for your animal rescue organizations. Here are some merchandise ideas we have come up with that you can tailor to your own fundraising efforts.
T-Shirts and Apparel
You can design t-shirts, hoodies, and other clothing items with cute or witty animal-themed designs. You can also create shirts with the organization's logo or a specific animal rescue image. These can be tailored for any kind of animal rescue, including an animal shelter, humane society, dog or cat rescue, or cat sanctuary.
Pet Accessories
How about designing some accessories for your furry friends? Pet bandanas, leashes, collars, and tags are all great options and can be personalized with pet names or custom messages.
Tote Bags
What environmentally conscious person wouldn't love a brand new tote bag? Reusable tote bags with animal prints, rescue slogans, or artistic designs are great for fundraising. They are eco-friendly, practical, and something people can use daily for shopping and other activities.
Pins and Buttons
Enamel pins and buttons with rescue-related designs are also merchandise favorites for fundraising events. They are small, affordable, and are used by the wearer to show their support.
When you choose to design merchandise for your animal rescue fundraising event, always consider the products' quality, the materials' sustainability, and how it will appeal to the audience supporting your cause. Engaging visuals and a connection to the organization's mission will also make merchandise more enticing to potential supporters.
How to Create Partnerships
As mentioned briefly, incorporating local businesses and organizations into your animal rescue fundraising efforts through partnerships can be a mutually beneficial strategy that can garner more community support.
When finding partnership and sponsorship opportunities, highlight the benefits for the local business or organization, such as increased community engagement, positive publicity, and an enhanced brand reputation. They would be considered a socially responsible entity in the area and have the unique opportunity to make a more meaningful impact on animal welfare in Nevada.
Foreclosed Upon Pets (FUPI) is one such animal rescue organization in Nevada that can benefit from these efforts. They are a nonprofit dedicated to the rescue of domesticated animals. You can collaborate with the cafe and FUPI can come in and educate the public about their cause.
Make sure you clearly define how the funds will be used because transparency for fundraising events and activities is essential. Potential partners are more likely to engage when they see the direct impact their contribution can make.
Finally, offer volunteer opportunities. Some businesses may want to participate but are unable to monetarily. Volunteer opportunities allow them to partner with you while engaging directly with the cause and helping during these events.
The key to successful animal rescue fundraising is planning, promotion, and providing a unique experience that aligns with your organization's mission. Tailor the ideas I have provided above to your community and resources for the best results.
Ready to order the cookie dough for your fundraising event? Fill out the form below to get started. When you make a purchase from Dessie's Table, you will receive handcrafted cookie dough made with the best and most natural ingredients.
And better yet? You get to partner with Opportunity Village to raise money for your organization while also serving those in the community with disabilities.