How Much Does it Cost to Shred Documents?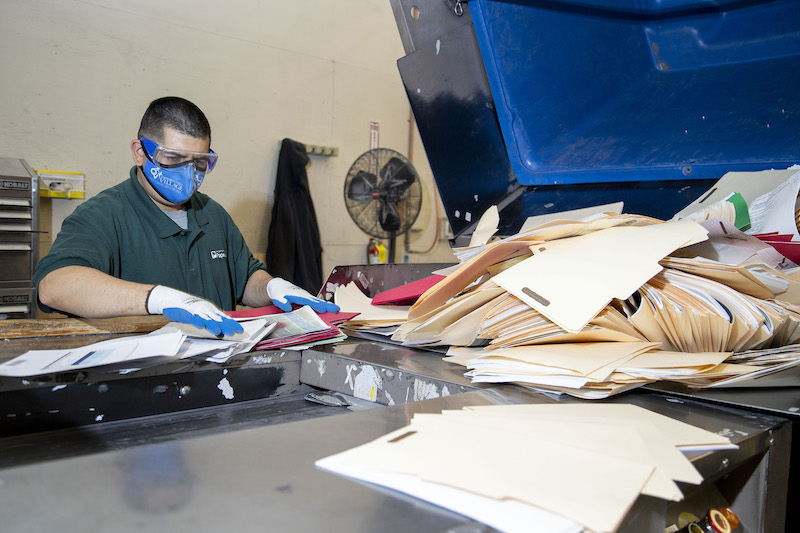 While that may seem like a simple question, there's no easy answer. How much it costs to shred documents will depend on the type of shredding service you choose.
In this article, we'll explain the different options so you can confidently choose the right shredding service for you. We'll also help you save money and minimize your security and privacy risks.
Your options: how much does it cost to shred documents?
Documents can be shredded in different ways, and each one will have a slightly different pricing system. These include:
●  per-box pricing
●  per-pound pricing
Other factors can affect how much it costs to shred documents, such as:
●  a one-time service vs an ongoing shredding commitment
●  onsite shredding vs offsite shredding
●  using your own in-house office shredder
In the US, document shredding costs on average around $1 per pound. But it's worth shopping around. Here at Opportunity Village Paper Pros, our walk-in drop-off service costs just $0.55 per pound. What's more, there's no minimum volume and you don't need an appointment. Just bring your documents to our facility for shredding.
We can also provide a one-time pickup service for just $1.50 per box (plus a $65 service fee). You can even schedule an ongoing service from $34, or rent one of our large bins for $95.
And if you've got a lot of documents to shred, or want to host a shredding event in your neighborhood, you can book one of our shredding trucks for onsite shredding starting at $400.
To learn more about these services, and find out what's best for you or your business, skip to Paper shredding options and services.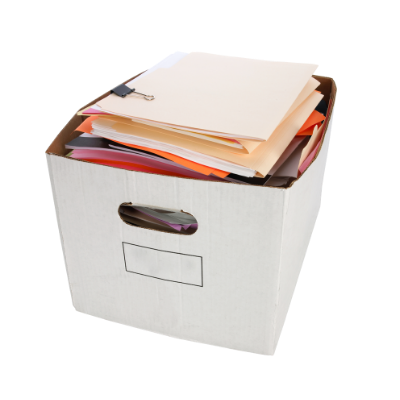 How to save money when shredding documents
To be sure you're using the most cost-effective shredding service, you need to consider things such as:
●  the volume of documents you need to shred
●  how often you need documents shredded.
These factors will determine how much it will cost to shred your documents and what your best option will be, whether that's:
●  onsite or offsite shredding
●  paying per pound or per box
●  buying your own shredding machine for your staff to use
Let's take a quick look at each option, starting with buying your own paper shredder.
How cost effective is using your own shredding machine?
You might think getting your own shredding machine would be the most cost-effective option, especially in the long run. But that's rarely the case.
For starters, you'll need an employee to remove all the folders, plastic sleeves, dividers, staples and paper clips. Then you'll need someone to do the actual shredding, which is not only time consuming but also carries risks.
Here are some things to consider.
●  You're limited in how many documents you can shred at once. Go over that limit, and you'll have to put up with lots of paper jams and reversing to get things going again.
●  Whoever is shredding your documents could potentially find out sensitive or confidential information such as:
–  wage and bonus payments
–  personnel records
–  sales figures
–  banking and financial information
–  marketing strategies
–  client records.
●  Shredding takes time, which means whoever is doing it has less time to work on tasks that bring money into your business.
Other costs include:
●  the shredding machine itself
●  the electricity to run it
●  ongoing maintenance to keep it working properly
●  the secure disposal of the shredded paper.
Still want to get your own shredder? Get a cross-cut shredder for greater security, and make sure only senior managers shred company documents. Don't delegate it to junior staff.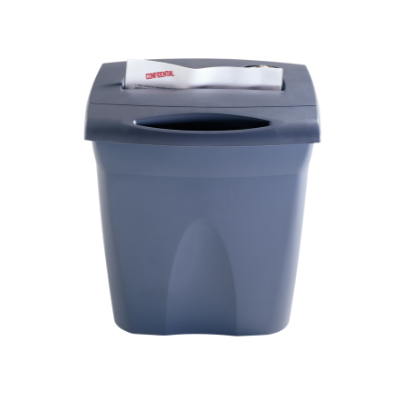 Use a specialized shredding service
The most cost-effective way to shred your documents is often using a secure document shredding service – especially when you consider the cost of shredding them yourself and the potential cost of security or privacy breaches.
You can:
●  use a walk-in drop-off service
●  organize a regular monthly pickup
●  pay for someone to come to your office for a one-time service.
But you need to understand what type of shredding service will save you the most money in the long run.
Paper shredding options and services
As we mentioned earlier, various paper shredding options and services are available. Let's go through them now so you can work out what option will work best for you or your business.
Per Pound Shredding
Many document shredding services simply charge you by the pound. You simply take your documents in to be weighed and then shredded. If you need to shred a lot of documents regularly, these one-off charges can quickly add up. But if you only have a small amount of shredding to do, it's a great option.
A banker box usually weighs about 30lbs, and so with the national average cost being $1 per pound it will cost about $30 to shred the documents inside. (But keep in mind that it's almost half that at Opportunity Village Paper Pros.)
Per-box shredding
For larger quantities you can choose to pay per box. Apart from the cost per box decreasing as the number of boxes increases, it works in a very similar way to per-pound shredding.
One-time services vs scheduled shredding services
Compared to one-time services, booking a regular shredding service can be an economical way to safely dispose of your sensitive documents. You'll generally pay a lower monthly fee while also protecting your customer and business information. You'll also save on travel and fuel costs if you don't need to take your shredding offsite.
Onsite shredding vs offsite shredding
How much it costs to shred documents will also depend on whether the shredding company comes to you (onsite shredding) or you go to them (offsite shredding).
Onsite shredding
With onsite shredding, documents are shredded at your own premises. A shredding truck comes to your home or business and shreds the documents then and there. (You can even watch if you like.) Onsite shredding is very secure, and gives you peace of mind knowing your documents are confidentially shredded before the truck drives away.
Offsite shredding
With offsite shredding, your documents are collected and transported to another site for shredding. When choosing this option, make sure you find out:
●  who's doing the shredding
●  when it will be done
●  how the documents will be destroyed.
Here are some questions to ask your service provider.
1.  Do you have AAA NAID certification?
2.  Do you have an SNHD solid waste recycling center permit (if they're in Southern Nevada)?
2.  Are you HIPAA compliant?
Choose a reputable and secure offsite service provider to reduce any security and privacy risks.
Why you should shred certain documents
Document shredding is fundamental to protecting you and your business from:
●  identity theft
●  corporate espionage
●  potentially embarrassing information leaks.
How would you feel if information such as new product details, client data, salary levels, financial information or board papers became public? What would the consequences be?
By shredding sensitive and confidential documents, you can:
●  avoid identity theft
●  save time and money
●  enable your staff to focus on their job
●  protect your business from corporate espionage
●  meet client and employee expectations of privacy and security.
It may even help you comply with the Privacy Act of 1974.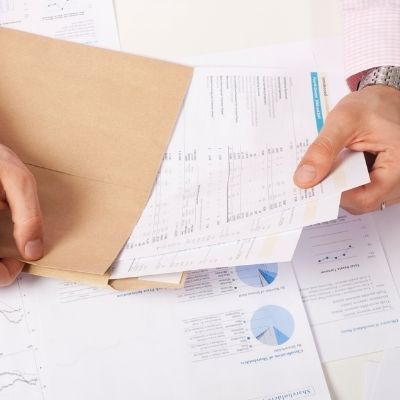 How to find the right company for your shredding needs
You now know how much it costs to shred documents. But how do you find the right company to trust with your sensitive documents?
Consider:
●  the volume of documents you need to shred
●  how often you need to shred documents
●  the consequences of security or privacy breaches.
This information will help you determine whether to use onsite or offsite shredding, one-time or scheduled services, and per-pound or per-box pricing. And by knowing all that you'll be better placed to find a shredding company that ticks all the boxes.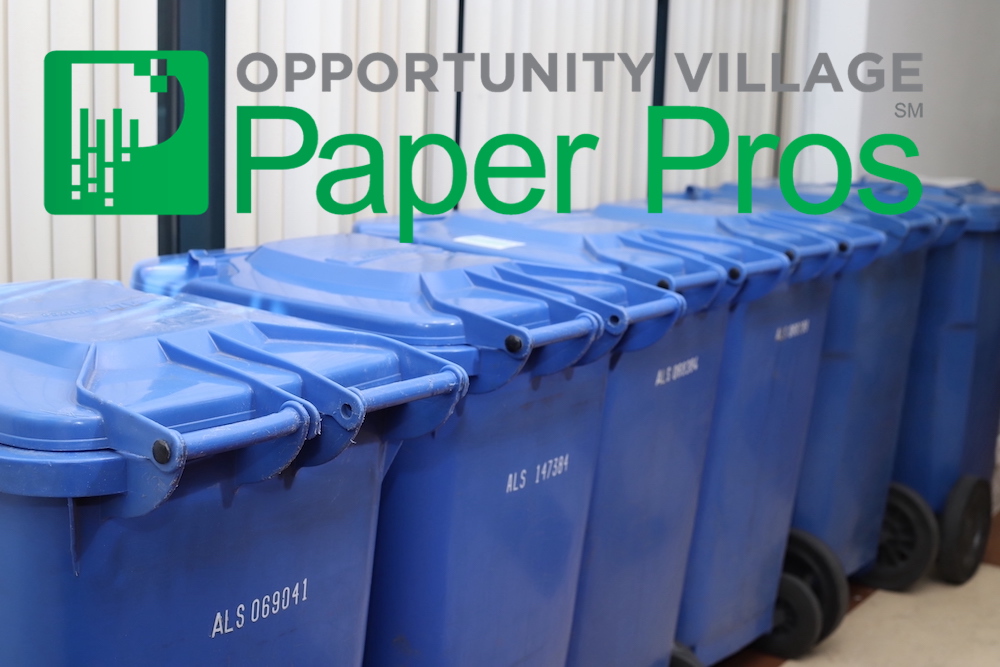 Trusted as one of Nevada's largest and most secure document destruction and imaging companies, Opportunity Village's Paper Pros will:
●  carefully dispose of your most sensitive materials
●  confidentially compile and catalog extensive data,
●  drastically reduce your carbon footprint.
Are you ready to shred documents? We'd love to help you. Learn more about our document shredding service or fill out a request.