Personalized License Plates That You Can Feel Good About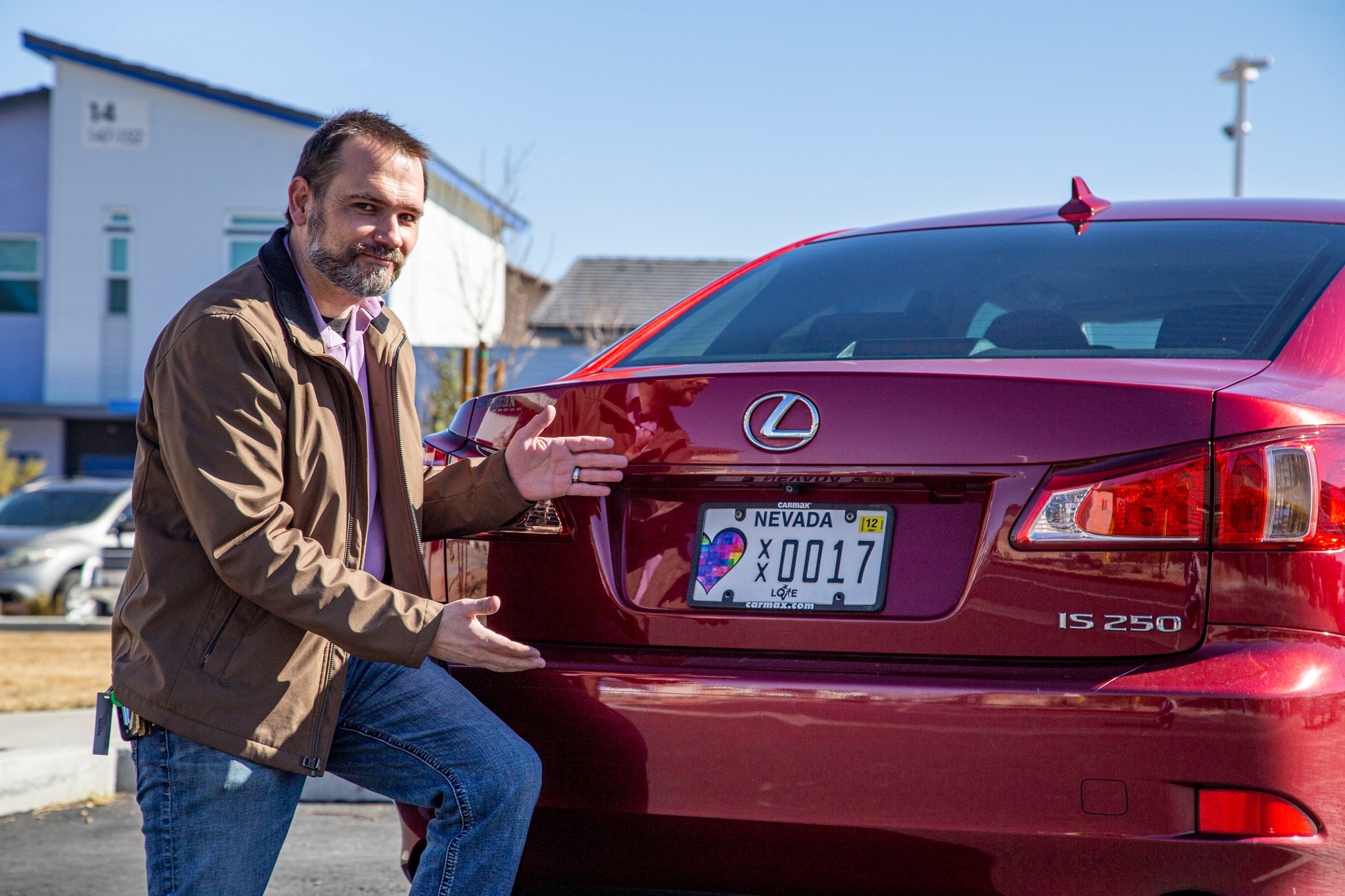 How to get custom, specialty or vanity plates in Nevada
Personalized license plates add a bold splash of personality to your car. But did you know they can also help you support a good cause?
The good news is that adding some flair to your vehicle is pretty easy in Nevada. Ordering the plates is a simple process. And it won't break the bank either.
So if you've been thinking about getting some custom plates, we're here to help with this quick guide to vanity, personalized, and specialty plates. We'll take you through the most common questions about vanity plates, and explain in simple terms how you can get your own. Plus, we'll show you how you can use your registration fees to support charity.
Why choose personalized license plates?
Choosing a personalized license plate can be good for you and your community.
In our great state of Nevada, you can personalize both the message on your plates and their appearance. So you can enjoy license plates that:
● are packed with personality
● you really love
● are meaningful to you.
You can also use your license plate design to support an important organization or charity by choosing a specialty plate.
Personalized plates and specialty plates: what's the difference?
A personalized license plate, sometimes called a vanity license plate, allows you to choose your own message (i.e. the lettering on your plate). You can apply to the Department of Motor Vehicles with your chosen message and, if approved, your plates will be made to order.
A specialty plate will have your message (which can also be personalized if you choose), but the overall plate will look a bit different.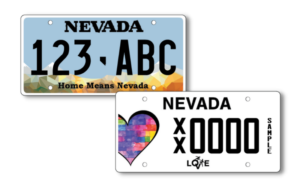 A specialty plate has a purpose. It could be a charity license plate that supports a cause close to your heart, or a license plate for veterans or classic vehicles. A specialty plate can even support a particular organization you're involved in such as Firefighters, Nevada National Guard or Scouting.
As you can see, a license plate can be both a specialty plate and personalized. Many people choose to personalize a specialty plate, so the term 'personalized license plate' is sometimes used interchangeably.
Are personalized license plates more expensive? How much do they cost?
Yes, there will be a slight cost increase when registering personalized plates. Exact costs will vary depending on your choice of custom plate. But keep in mind that for specialty plates, the increased cost goes to support the organization behind the plate. That means you can support a cause or organization that matters to you simply by registering your vehicle.
Choosing a charity license plate is a great way to donate. And as a bonus, you get a beautiful and fun addition to your car to enjoy every day.
Ideas to get you started
There's plenty to think about when deciding on custom plates. What matters to you? Here's a list of things to inspire you.
Your name
Your favorite sports team
Your profession
Pet's name
Your favorite hobby
Your family
Your hero or idol
A precious memory
Something that makes you smile
Other ways to personalize license plates 
We've covered personalized plates where you choose your message, and specialty plates that support a charity or organization. But there's one more way to enjoy custom license plates – choosing a frame to put around them. It's a great way to add a bit of flair to your vehicle. Just make sure the frame doesn't obscure any part of your license plate.
How to buy a personalized license plate in Nevada
In Nevada, you can order personalized license plates:
● in person
● by mail
● by fax
● online.
If you need to renew your registration in the next 60 days, or you're registering your car for the first time, it's best to apply in person. The process can take eight to nine weeks, but if you apply in person you'll get a temporary movement permit.
And if you're planning a move to Nevada, you can pre-order plates if you're moving here within 60 days.
Ordering your new plates
Ordering custom plates, vanity plates or specialty plates is a relatively simple process in Nevada. First, check for personalized plate availability online to ensure you don't order plates that are already taken.
Next, you need to find the right application form. And once you've found it, just fill it in and make the appropriate payment.
Keep in mind that personalized license plates must be approved before they can be made and shipped. (If they're not approved, the DMV will return your payment.)
Replacing specialty license plates in Nevada
If your custom plates are lost or damaged, you can't replace them using online services. You can only replace them:
● in person
● by mail or fax.
Transferring custom plates in Nevada
In Nevada, your license plates stay with you when you sell your vehicle. So once it's sold, you need to either surrender your plates to the DMV or transfer them to another vehicle you own.
If you cancel your registration, you might be able to keep your custom plates as a souvenir. However, you must surrender your decal.
You can also give the plates to the new owner by completing a License Plate Release. Many people who buy and sell classic cars prefer this.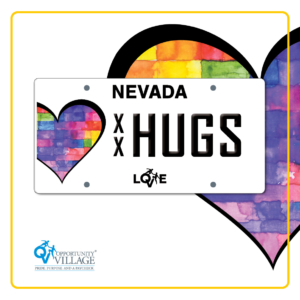 More Information on specialty plates
What can go on Nevada custom plates?
Here's a quick rundown of the rules for personalized license plates in Nevada.
● Use up to 7 characters (up to 6 characters for motorcycle and trailer plates).
● Don't use a combination of letters and numbers that:
● refer to illegal activity
● are vulgar, profane, or sexually explicit
● insult a group or person
● express bias against a religion, gender, ethnicity, or race.
It's worth finding out whether your vanity plates are available using the Nevada DMV Personalized Plate Search. Remember that just because something is available doesn't mean it will be approved. Make sure you follow the guidelines.
When and how did personalized number plates start?
While Massachusetts was the first US state to manufacture license plates in 1903, it was Pennsylvania that manufactured the first vanity plate in 1931. As Americans became more prosperous, personalized license plates became very popular.
Which state has the most personalized license plates?
A 2007 study by the American Association of Motor Vehicle Administrators (AAMVA) and Stefan Lonce, author of License to Roam: Vanity License Plates and the Stories They Tell, showed us which states most love to use vanity license plates.
Virginia topped the list with 16.19% of all registered plates being personalized. Next came New Hampshire (13.99%), Illinois (13.41%) and Nevada (12.73%). Montana, Maine, Connecticut, New Jersey, North Dakota and Vermont rounded out the top ten. Texas had the lowest rate, with only 0.5% of its plates being personalized.
Next steps: how to get your own personalized plate
As you can see, it's pretty easy to choose a personalized plate you really love. So why not use your registration fees to support a cause you really love too? Find out more about our very first OV Love License Plate — it's a beauty and was designed by one of the people we serve, Sharen.
And once you have them on your car, we'd love to see them. Tag #LoveOvPlates for a chance to be featured, and help us spread the word.