Gifts to Love: 18 Corporate Gifts That Give Back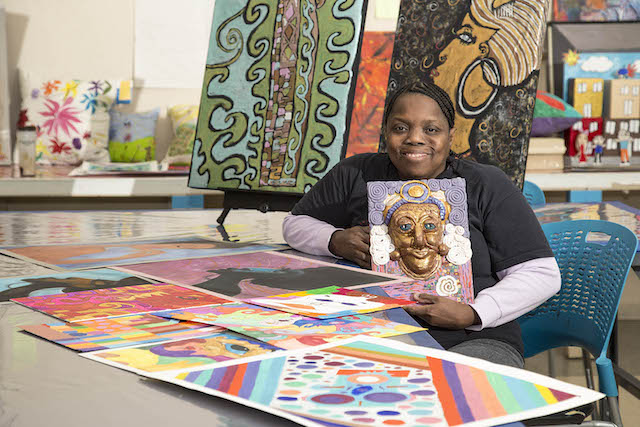 The world is changing. More people are choosing to be conscious consumers. And more of us value social responsibility in the companies we work with.
Whether your company supports locals in need, environmental causes, or international organizations making a difference, you can choose gifts that better align with the values of your company and your employees.
Choose gifts that display a thoughtful commitment to making a positive social, economic, or environmental impact. Showcase social responsibility and give your people another reason to stick around.
Not sure where to begin? Let's make it easy for you with our guide to corporate gifts that give back.
Corporate gifts for clients
In essence, corporate gifting helps build relationships. It lets you show your appreciation beyond the typical 'Many thanks' in an email that may not even be read.
But you need to be thoughtful about the gift you choose, or you risk looking insincere and putting people off. Here are some simple ways to thank your corporate clients, while also showing that your company values social responsibility.
Make a corporate charitable donation
While we all like to receive gifts, many of your corporate clients probably don't need or even want any more stuff. Have you considered making a donation in their name to a local Nevada charity such as Ronald McDonald House or Opportunity Village?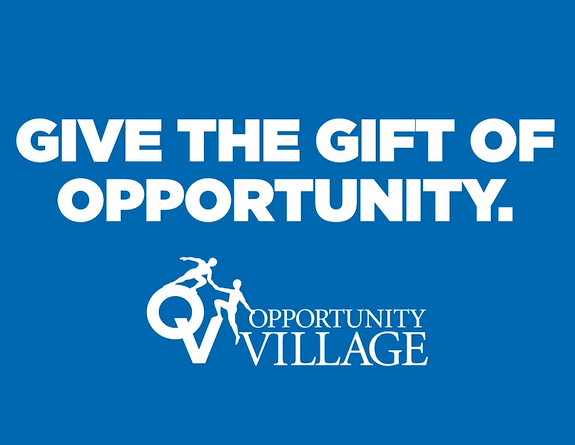 Many charitable organizations let you make a donation in honor of someone else. They'll probably send out a personalized thank you note as well. You'll all come out of this feeling better for the work you've done together.
Shopping for something tangible? Choose thoughtfully
Making donations won't always be the right choice. Sometimes you really want something you can give as a gift. The good news is you can make thoughtful purchases and still show your commitment to social values.
In other words, you can choose corporate gifts that give back.
Looking for something impressive but thoughtful? Here's a selection of things we love.
● Choose a piece of art to hang on their office wall. But not just any art. These colorful pieces have been created by local Nevada adults with a disability. Opportunity Village helps them live a more fulfilled and independent life.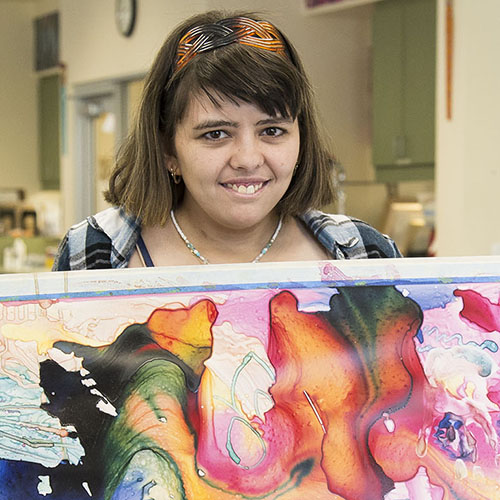 ● Add your company branding to a beautifully made range of gifts and help women earn a fair wage across the world. You'll be giving someone a quality gift of thanks that also makes a positive social impact.
● Working with an entire team of people you'd like to thank? Time for some holiday gifts? Add a meaningful message to these thoughtful travel bottles by Welly. Welly contributes 1% of all its sales to sustainable, clean-water initiatives around the world. Order in bulk and save.
Corporate gifts under $25
Sometimes you need only a small gift. If you have a large group of people you need to send gifts to, the costs can add up quickly. When you need to be mindful of your budget, but also want to wow your people, have a look at these.
● Add your logo (or memorable message) to this quality picnic blanket. 5% of the proceeds from the AWS collection will be donated to charities including Shriners Hospitals for Children, the American Cancer Society, Make-A-Wish, St. Jude Children's Research Hospital and Boys Town.
● Do you know your people well enough to choose a colorful piece of jewelry for them? Corporate gifts that give back can still feel personal. Browse the beautiful collection of polymer clay jewelry made by adults with disabilities in Nevada. The skills they learn at Opportunity Village allow them to express themselves artistically, and can help improve their quality of life.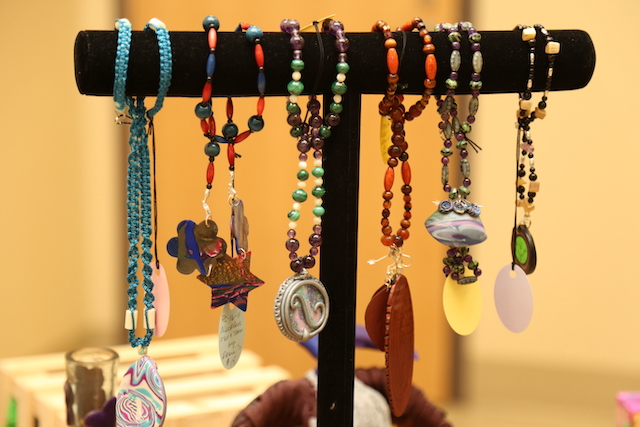 ● Choose a beautiful and sophisticated set of hand soap from Soapbox Soaps. Not only are they lovely, every Soapbox product gives back with either direct donations of soap to someone in need or charitable contributions to health and hygiene initiatives. Your clients and employees can even track the impact of their gift.
● Need something a little out of the ordinary? Send them a plant for their yard from Modern Sprout. You'll also be helping to reforest the future by supporting American Forests and the Pollinator Partnership for reforestation and ecosystem protection.
● Make a charitable donation to a local organization your team will value. By choosing a donation amount per person, the impact of even a small team can really add up. Some fantastic local organizations include The Public Education Foundation supporting underfunded public education, and Goodie Two Shoes supporting disadvantaged children with shoes that fit (and other important needs).
Gifts for employees
Maybe it's the holiday season. Or maybe you have an amazing team who've just gone above and beyond (even for them). You need a way to show your thanks. And you want it to feel sincere.
The good thing about gifting to employees is you probably know them pretty well. What do they value? What do they enjoy? What social or environmental causes do they care about?
Before you buy something, think about the values you share. What aligns with your company's values and theirs? That's where you'll find gold: something that your people will love and reinforces your sense of social responsibility.
Looking for truly thoughtful corporate gifts that give back? Here are a few ideas to get you started.
● Delight your team with everybody's favorite: cookies. These mouth-watering cookies from Dessie's Table taste as good as they look, and let you support local adults with disabilities. Our personal fave? It has to be chocolate chunk. (Okay, that felt a bit like choosing a favorite child.)
● This handy little commuter package (which includes a 12 oz. tumbler, travel coffee mug, and dark chocolate sea salt seed bar) is a little thank you they can enjoy on their daily commute. Or perhaps they'd rather use it to refuel if they're having an afternoon slump. MiiR is the pioneer of the Product to Project™ movement, where every product sold funds trackable giving projects.
● This quality waterproof wireless speaker from Basecamp makes for a fun and practical thank you. It also supports our hardworking veterans. Give your team the gift of music and support a worthy cause at the same time.
Gifts for remote employees
Sending a gift to your remote employees goes one step further than traditional thanks and appreciation. It helps them feel they're part of the team.
What better way to show your appreciation than with a thoughtful, considered gift that also reminds them why they chose to work with you in the first place?
Here are some of our favorites to get those synapses firing.
● What's better than chocolate? How about a one-year supply? This quality single-origin chocolate is made from cocoa sourced directly from farmers, and comes in recyclable packaging.
● Have you thought about curating a considered collection of useful things your people will enjoy? You could include this EcoSmart notebook to support 1% for the planet, a personalized pen that also supports the important work of NAEIR, and some fair trade chocolate. Pop it all in a fun EcoSmart tote, send it to your team, and wait for their delighted responses.
● Try sending them something for their home office. Modern Sprout has designed two unique gifts into one package — a soy candle your team member can then turn into a sweet plant. (It includes seeds, soil and everything they'll need to grow it.) Every purchase with Modern Sprout supports a worthy cause, from ecosystem protection to helping some of America's most vulnerable citizens.
Shopping for corporate gifts that give back
Still haven't stumbled on the right thing for your team or client? Try shopping at AmazonSmile. You can donate 0.5% of every purchase to a charity of your choice. Enjoy the same products, prices, and shopping features as Amazon.
But if you're short on inspiration, creativity, or even just time, the best way to make an impact with your gifts is to donate to a charity that aligns with your company's values.
Opportunity Village has been supporting adults with disabilities in Las Vegas for more than 65 years. But we couldn't do what we do without your donations. Show your support and give a gift of thanks that'll be remembered for years to come.