Day in life of a Mail Center Technician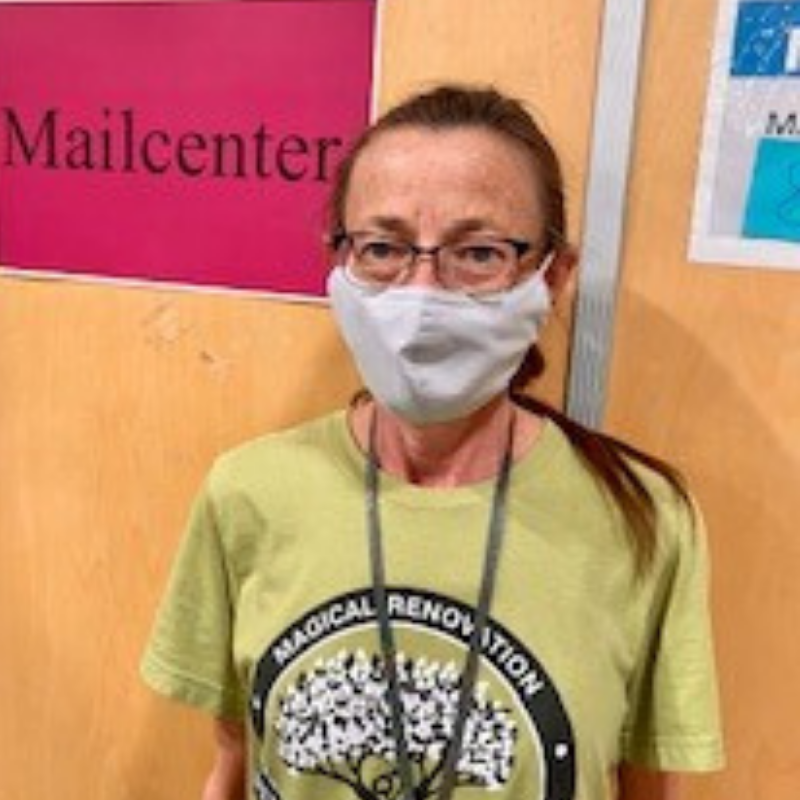 Discover all the different careers Opportunity Village has to offer with this series of in-depth profession overviews.
Meet Julee P., Mail Center Technician
What led you to OV/your current position?
I came to OV in May of 2011. I started out in the Employment Resource Center (ERC) as an Activities Coordinator. In 2013 the opportunity came up in the Mail Center! This was my forte, with a printing and mailing background of over 15 years.  I am now the Mail Center Supervisor and located at the Ralph & Betty Engelstad Campus.
What does a typical day look like for you and what is the most exciting part of your job?
We print and manufacture various pin-back buttons for casino promotions, political parties, and large organizations, and still take the time for small custom orders. I love showing the mailing process to our individuals! Whether it be a 10,000-piece job or a few hundred, the standards of the United States Post Office are strict. A few have mastered the process and can complete with no additional assistance needed! Learning to operate one of the button assembly machines is a unique skill. It requires patience, standing, and concentration all at once. I have several individuals that look forward to the task with joy. I can truly say this is the only job I've had where I love coming to work! I enjoy interacting with our individuals and the work I do here in the Mail center.
What is your favorite thing to do when you're not working?
One of my favorite activities outside of work is color penciling, playing with my 2 doggies, and plants! I also have 5 grandchildren and love to visit when I can.
For more information on career opportunities, CLICK HERE.
For more information on Opportunity Village's programs and services, CLICK HERE.