Sean's Park – An Accessible Playground
Sean's Park is a 2.5-acre accessible playground designed for Southern Nevadans with intellectual disabilities.
Sean's Park is a 2.5-acre private accessible playground, designed to provide ample opportunity for recreation and education for adults with disabilities.
Created in collaboration with many community partners, Sean's Park features many amenities to be explored with all its aspects designed to be inclusive. It's a space for building relationships and spending time with peers, developing hobbies, having fun, and learning new skills.
OV participants and park visitors get to enjoy sunshine, green grass, and lush landscaping within the gated park walls.
The park features air-conditioned restrooms, a first aid station, and misters throughout to keep all visitors cool and safe. Interested in joining us at Sean's Park?
Reservations are required. Please call us at (702) 262-1550 to book an appointment.
Here are the unique features of our accessible park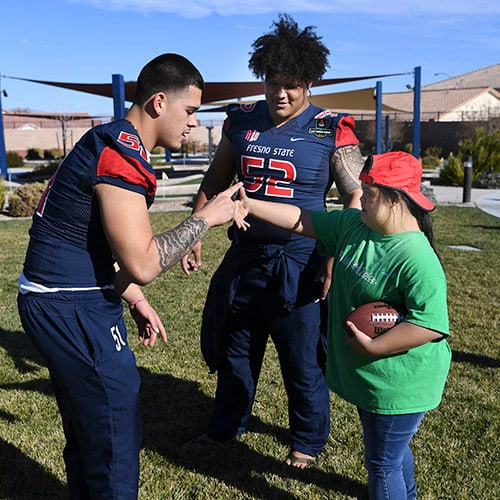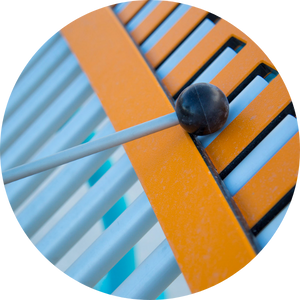 Sensory Exploration Area
The sensory exploration area features a xylophone, drums, and an interactive light up music game. This area is meant as a space to engage in sensory stimulation and enjoy the sights and sounds of music.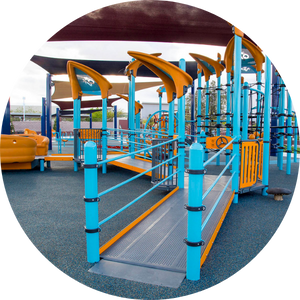 Adaptive Playground
The adaptive playground features traditional playground elements, along with adaptive counterparts for all to enjoy. There is a wheelchair-accessible glider, adaptive monkey bars, and ramps to explore pathways within the jungle gym.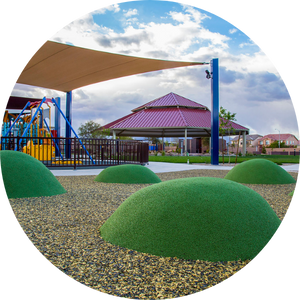 Moonwalk
The squishy texture of the moonwalk allows visitors to practice balance and coordination, jumping from moon rock to moon rock, in a safe environment.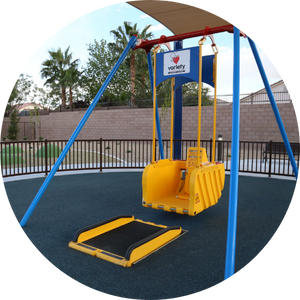 Liberty Swing
Our accessible playground has 1 of the 3 Liberty Swing's in Southern Nevada. The Liberty Swing allows for people with mobility challenges to have the full swing experience. The swing safely holds visitors in wheelchairs, allowing them to experience a maximum swing height.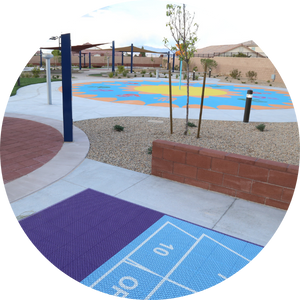 Shuffleboard and Bowling
The shuffleboard court doubles as a bowling lane and provides visitors a chance to work on gross motor skills while playing leisurely games with friends.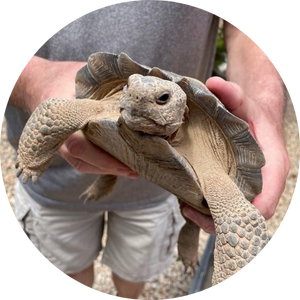 Tortoise Habitat
Sean's Park is home to Tulip the Tortoise, OV's own desert tortoise who was adopted in 2021. OV participants take care of Tulip throughout the year, learning how to feed her and care for her habitat.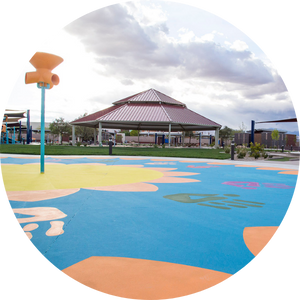 Basketball
For those who like to play some ball, Sean's Park offers both a traditional basketball hoop and funnel ball hoop as well. Balls provided.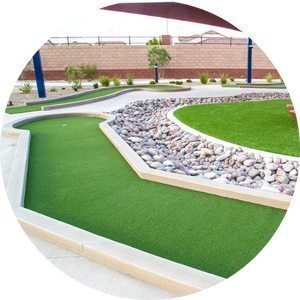 Mini Golf
18 holes of mini golf offers the opportunity to work on wayfinding and working on hand-eye coordination. Golf clubs and balls provided.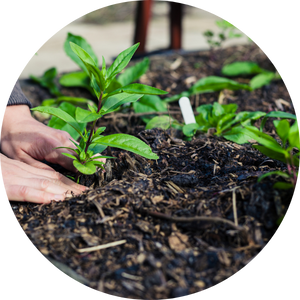 Garden Beds
Various OV Program participants care for the many raised garden beds, rotating seeds throughout the year and learning to care for different plants and vegetables. Throughout the process, participants learn how to grow food from scratch and use what they've grown to make healthy meals.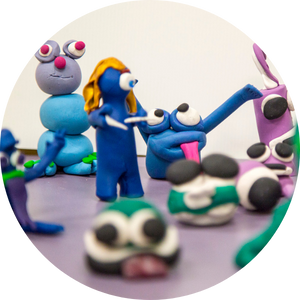 Picnic Area
The picnic area features lots of space to gather and share a meal, with wheelchair accessible picnic tables. Display cases show off a small gallery of artwork from OV's fine art program.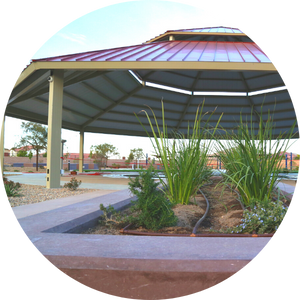 Gazebo
The gazebo offers a large, shaded area for gatherings and activities. It's outfitted with lighting and power and often hosts group games and dance parties.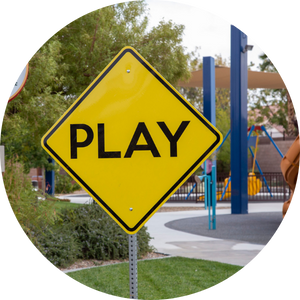 Walking Paths
Walking paths all around Sean's Park provide a space for learning healthy habits and going for walks. The park also features a live public street crosswalk at its entrance to teach pedestrian safety skills.
Reservations are required. Please call us at (702) 262-1550 to book an appointment.
Our address:
Opportunity Village – Engelstad Campus – 6050 S. Buffalo Dr. Las Vegas, NV 89113