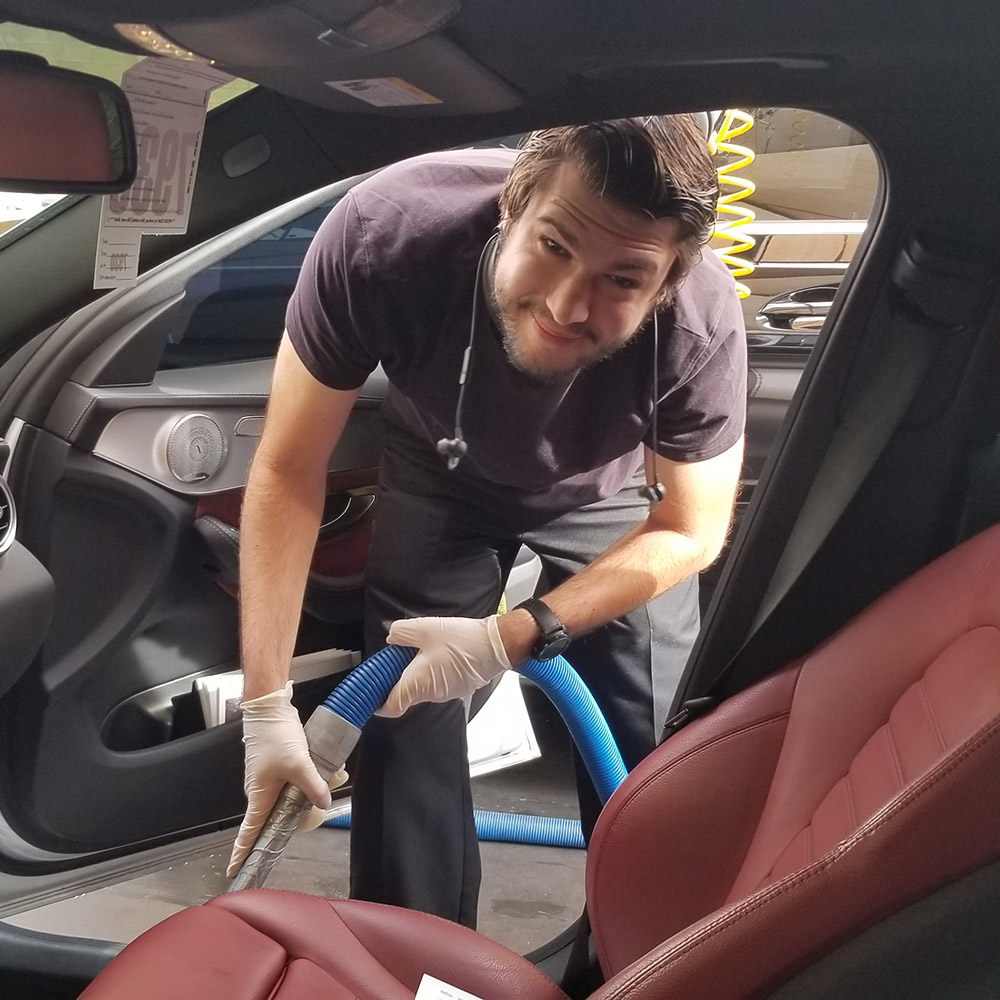 The goal of entry is that upon completion, participants would move on to an OV contract position, Pathway to Work or competitive employment.
Entry is our newest training program! It currently operates at one location, Fletcher Jones Imports Car Wash. Entry is a daily program for Southern Nevadans with disabilities eager for vocational training opportunities but not quite ready for integrated and more rigorous community-based training programs. For 6-12 months individuals train and earn a wage at the Fletcher Jones Imports Car Wash, eventually transitioning into advanced vocational training programs or obtaining a wage-paying job!
Program Length – Six to twelve months
Location – Participants meet at Fletcher Jones
Days/Hours – Participants work Monday thru Friday, 8:00 a.m. to 2:00 p.m. (participants may start at two days a week and progress to five days a week)
Pay – Participants are paid $9 an hour for a daily maximum of four hours while in attendance at the community training site. Participants do not receive pay for class time instruction or their lunch break. Participants who do not attend training will not receive the hourly pay.