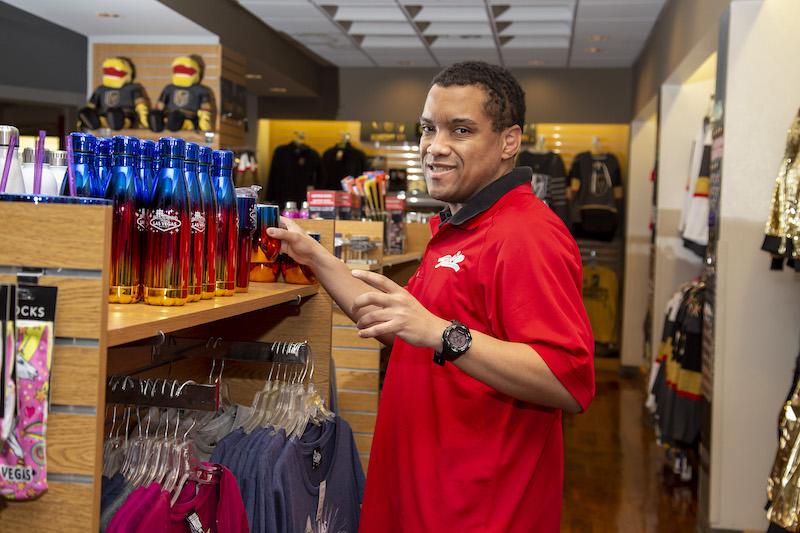 The Pathway to Work Training Program is a community-based on-the-job training program for adults with disabilities.
Utilize training and paid work experience to become job ready.
The ultimate goal of the program is to help people with intellectual or developmental disabilities gain ongoing, competitive employment.
Combined with our long history of serving people with disabilities, this program has been developed in collaboration with the Desert Regional Center and the Department of Employment, Training, and Rehabilitation. Now that's experience and expertise you can rely on.
Our comprehensive job training combines classroom instruction with practical work experience and personal coaching. In class, participation includes:
participating in discussions about rules and task performance
practicing interviewing and resume-building
practicing individual skills and techniques used on the job.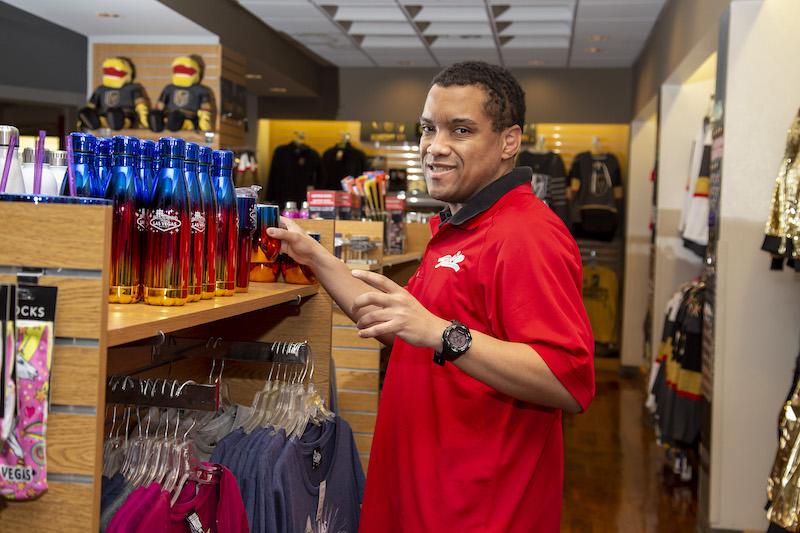 Join our community-based training program designed to provide competitive jobs for adults with disabilities. Participating in properly paid employment will enable skill mastery and foster independence.
Through Pathway to Work, get on-the-job training in your community, and ongoing support to apply for—and thrive in—a new job.
Jody's Success Story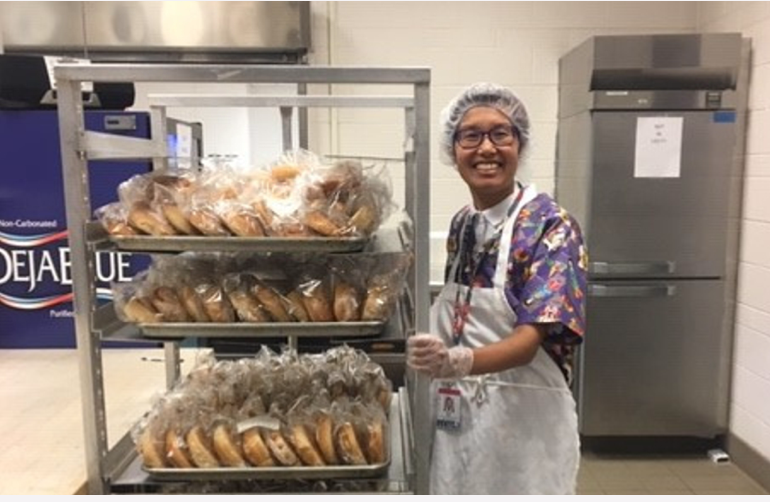 Jody learned soft skills like communication and pace while training in the Employment Resource Center. When she was ready, Jody refined those skills in the Pathway to Work training program at the Rio All Suites Hotel & Casino. She trained in Pathway to Work for about 6 months before she landed her job in Food Service at Clark County School District.
According to Opportunity Village Job Coach, Matti Werber, "Jody faced many obstacles throughout her training but she refused to give up or let her smile fade. Now, Jody is not only serving pizza but lifts up coworkers and students with a spoonful of constant optimism."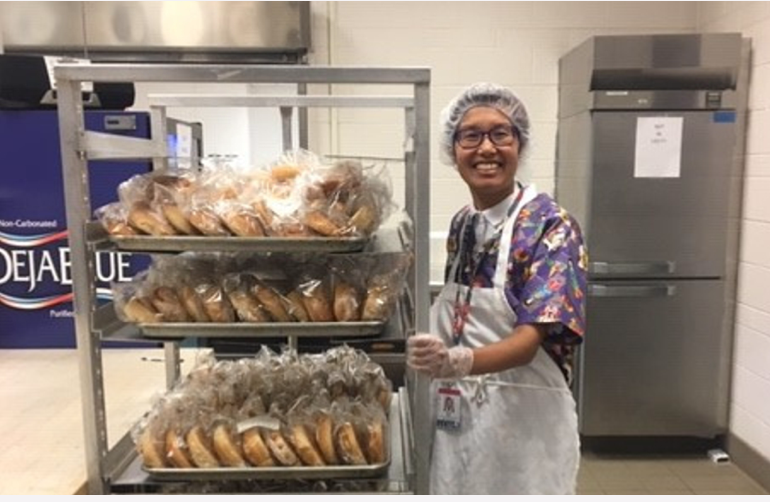 How it works
Pathway to Work is an on-the-job training program conducted in your local community. Paid work experience takes place at a partner's job site, with additional classroom instruction taking place at an Opportunity Village campus.
While training at the worksite, each participant will undertake four hours of individualized instruction, job coaching, and work experience involving three to five different job tasks.
At an Opportunity Village campus, in-depth instruction includes things such as:
viewing training videos
participating in discussions about employer workplace expectations and task performance
practicing specific skills and techniques used on the job.
Participants will also have access to Opportunity Village job developers who assist with developing a resume, applying for jobs, preparing for interviews, and job placement and support — during the new hire process and beyond.
Kevin's Success Story
After graduating high school, Kevin furthered his training experience by completing four years in a school work training program. After successfully completing the program he was ambitious to find employment. Kevin joined Pathway to Work at Centennial Hills Hospital where he offered the friendliest customer service and a willingness to learn new tasks.
After just 6 short months, Kevin accepted a position at Freddy's Frozen Custard & Steakburgers. Every day he is learning something new and providing great customer service!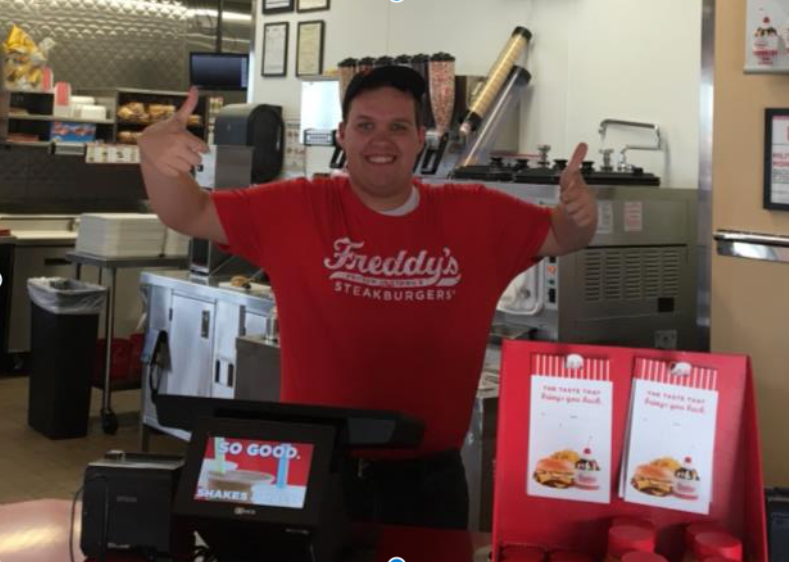 Emily's Success Story
Emily started her training at the Rio All Suites and Casino in the Pathway To Work Program. Emily's Program was certainly a Pathway to success as she trained in several areas and was even granted an exciting opportunity to train in the Starbucks at the Rio property.
This training confirmed that Emily would be a great fit working with customers in a faced pace environment. Emily now works at a Starbucks and enjoys her favorite Dragonfruit refresher on her breaks; more exciting is Emily now knows how to make her favorite drink!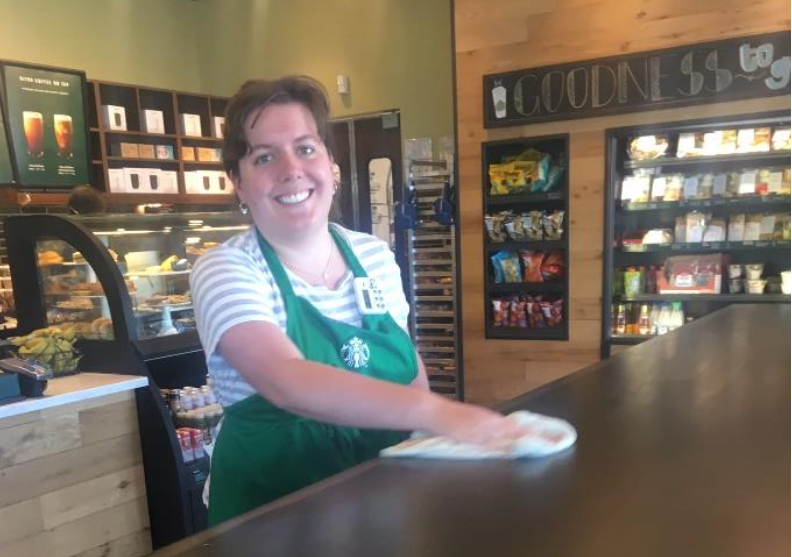 How to Enroll
While every person's situation is unique, there are some basic requirements to receive services at Opportunity Village:
Each individual requesting services will go through an intake assessment process to determine the appropriate funding level and program placement. Financial obligation varies by program and available funding sources. All individuals seeking program placement will also be referred to the Desert Regional Center (DRC) or the Bureau of Vocational Rehabilitation.
If you're interested in enrolling in the program, or participating as an employer, we'd love to hear from you. Please inquire below.