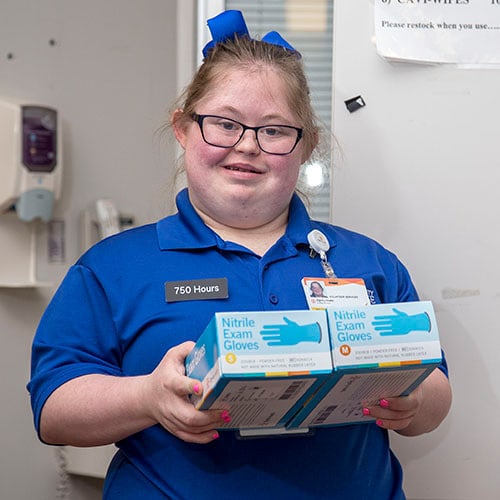 The Job Discovery Program is a work-readiness program operated jointly by Opportunity Village and the Clark County School District.
The program is targeted towards students with disabilities who have been referred for vocational training in a natural working environment with an outcome of being competitively employed.
Job Discovery Program (JDP) is designed to prepare students for the expectations of a job in several different environments.
Students train in a group setting with an Opportunity Village training instructor.
The program runs for six hours per day and adheres to school district holidays and scheduling. Training does continue throughout the summer. Students rotate between sites approximately every nine weeks (JDP II students do not rotate sites and are assigned a site based on their zoning area).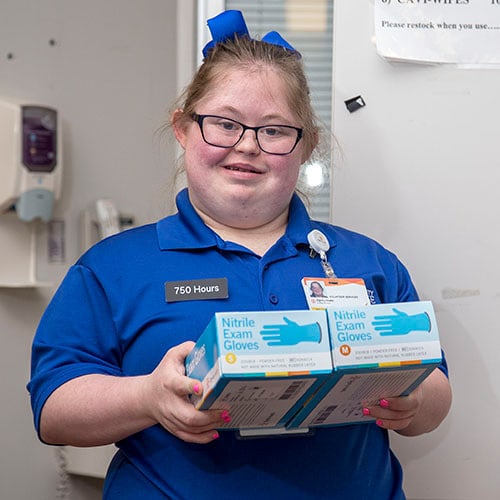 Who is ready for JDP I? A student who…
Who is ready for JDP II? A student who also…
The Job Discovery Program is comprised of multiple, varied training sites where participants are given the opportunity to develop and improve their vocational skills in several areas.
Across all sites, students are trained in work-appropriate socialization, task completion, punctuality, and appearance.
Students are provided a free lunch every day they attend training.
Follow Along Services
Students participating in JDP II also receive job placement and "follow along services" once they are determined job-ready.