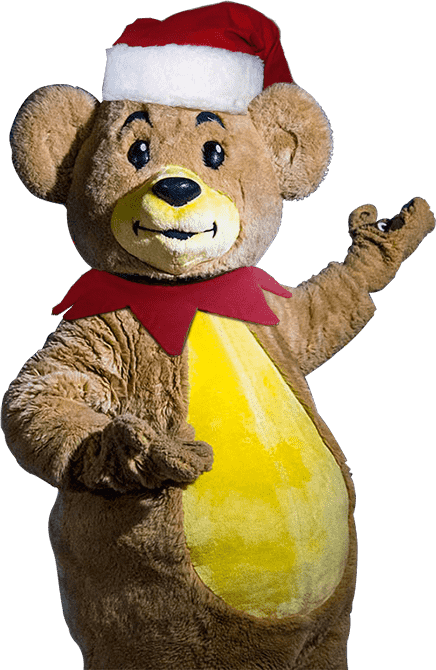 Nov. 24-26, Nov. 30- Dec.3, Dec. 7-10, Dec 14-31
SUNDAY – THURSDAY | 5:30 P.M. – 9:00 P.M.
FRIDAY &  SATURDAY | 5:30 P.M. – 9:30 P.M.
Closed Christmas – December 25
The Magical Forest is a winter wonderland with millions of sparkling lights, exciting rides, great food and endless holiday cheer.
This year, the Magical Forest will celebrate its 31st season. For more than three decades, Opportunity Village has welcomed families and friends from across the globe. With every dollar spent at the Magical Forest, visitors are helping Opportunity Village fund programs and services for over 3,000 people with disabilities. So while you warm your hands on a cup of hot cocoa from Frostbites, you can also warm your heart knowing you are making a positive impact on someone's life.
This is an outdoor event, so please dress for the weather.
Nov. 24-26, Nov. 30- Dec.3, Dec. 7-10, Dec 14-31
5:30 p.m. – 9 p.m. Closed Christmas – December 25
The Magical Forest is a festive, all-ages theme park in Las Vegas. It is an outdoor event so be sure to dress warmly.
Interested in bulk or consignment tickets?
We'd also love for you to share your experience with us! Photos are encouraged throughout the park and at designated photo ops. Share them on social media using #MagicalForestOV and you might get featured on our page. Be sure to follow us by clicking on the links below.
About Opportunity Village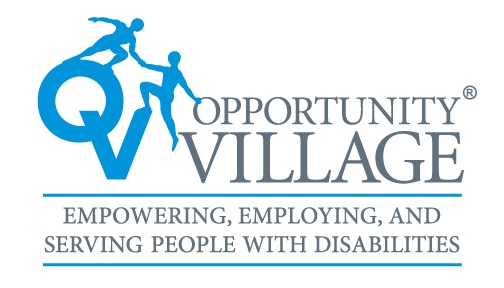 It's not just about finding things to do in Las Vegas — your participation in these events helps us raise much-needed funds. Since 1954, we've been dedicated to helping people with disabilities find the very best version of themselves.
Our programs involve workforce development, community employment, day services, inclusive housing, arts and social recreation. The people we serve find new friends, realize future career paths, seek independence and community integration, and unleash creative passions.
Opportunity Village thrives with the funding from our social enterprises, signature events and the generous philanthropy of our donors and community partners. Together, we successfully empower, employ, and serve people with disabilities — positively impacting lives.
Frequently Asked Questions ATTRACTIONS & REFRESHMENTS
There is something for everyone at the Magical Forest.
Our park offers a variety of rides for all ages, escape rooms, food trucks, shoppes, midway games, and more.