OV Spotlight: Markeysha Bolton, Case Manager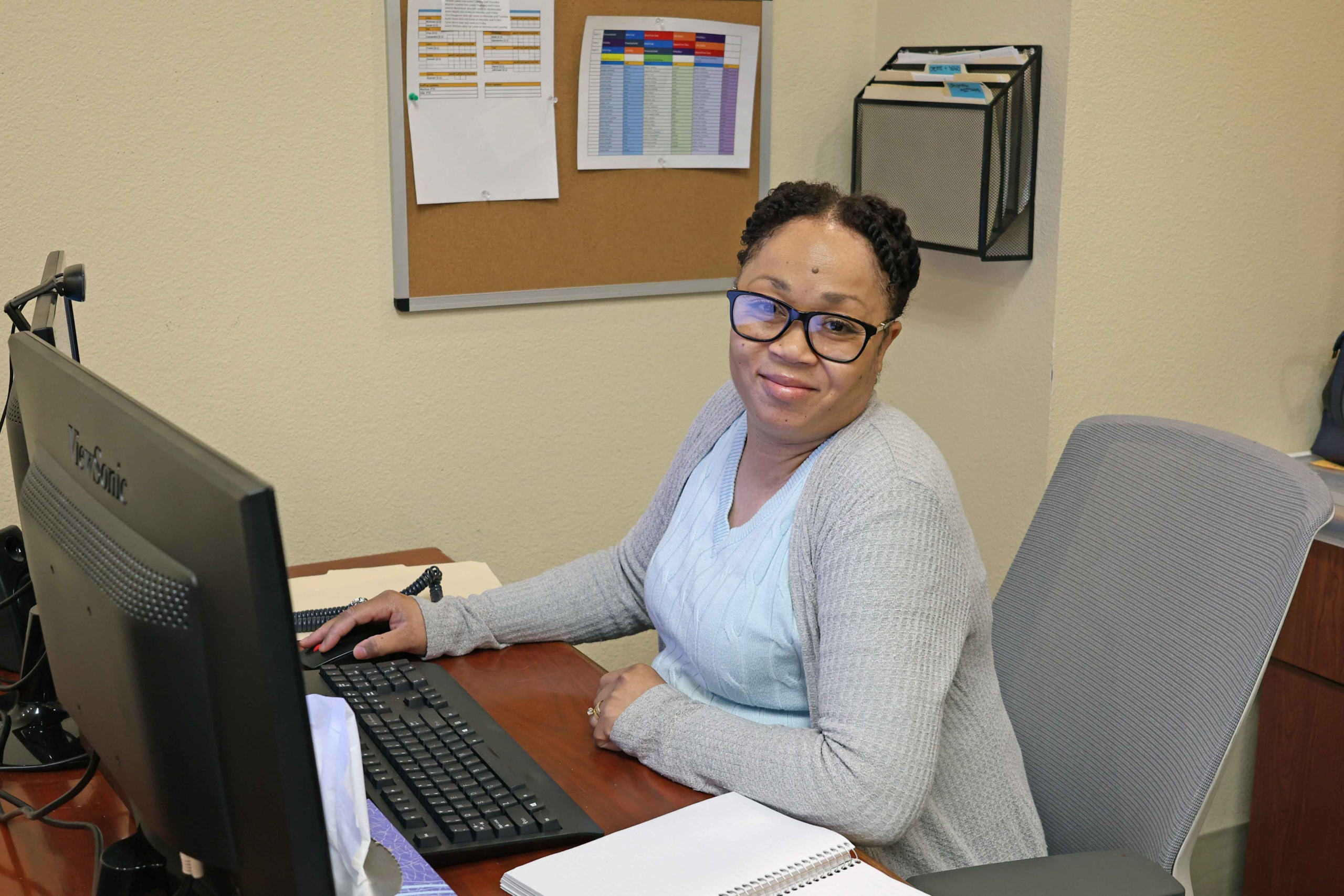 When it comes to developing skills and pursuing passions, this born and raised Las Vegas local is no stranger to building connections that last. With eight years of previous experience as an activities coordinator and lead activities coordinator with the Opportunity Village ERC, Markeysha Bolton recently returned to a career at OV after taking time off to further her education, a passion that sparked during her time at Opportunity Village.
"Working here has been quite an experience, and it has been an amazing journey," Markeysha said.
Having worked at Opportunity Village for about eight years prior to her recent return, Markeysha grew to love helping people and making impactful connections with the families of people she was serving in activities. Helping people set goals and implement the strategies and plans to achieve them served as a leading motivator to want to dive deeper into making stronger connections with families and discovering new approaches to be of service for their loved ones.
This driving motivation encouraged her so much that she decided to pursue a master's degree in marriage and family therapy to continue to build relationships with people in the Opportunity Village community.
"I'm hoping I can gain a better relationship with the families and individuals," said Markeysha. "I want to understand them a little bit better and understand their history, their culture and get to know them. This is an opportunity to do that; that's why they call it Opportunity Village."
Now, having returned to a career with Opportunity Village after one year away to pursue her educational goals, Markeysha is working as a case manager and finalizing the last of her required courses, internships and residencies.
"Coming back has been an even brighter experience. I was missing OV. I missed the individuals and I missed the staff. It's a home away from home," said Markeysha. "There are no words to explain being part of Opportunity Village. Every day being here makes you feel happy to come to work, and even when you leave you're still smiling. If you can go home smiling when you get off work, you've found where you belong. This return was more like a homecoming.
"And I'm very proud of becoming a case manager because I never thought I'd see myself go this far. At the end of the day it's amazing because you get to make sure that whatever the individuals want to accomplish that you get to do your best to make sure they get it done."
Though brief, her time away from OV was well-served. Markeysha will be graduating with a Master's Degree in marriage and family therapy from Capella University in the spring of 2024.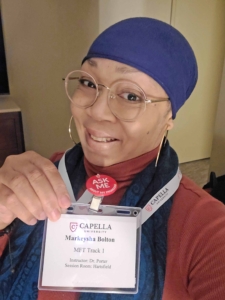 Get to Know Markeysha:
Q: What is your favorite food?
A: Spaghetti, because my mother used to make the best traditional spaghetti.
Q: What are your hobbies outside of work?
A: I like to sing and dance. Also, I like to read a lot.
Q: What is a talent you have that not many people know about?
A: I can play the piano. I haven't played in a while because my father taught me to play the piano, but when he passed away 11 years ago I kind of stopped playing.
Q: Do you follow any sports teams?
A: I am a big sports fan. The Cowboys football team is one of my favorites, and I'm a big fan of the Lakers.
Q: What movie genre interests you the most?
A: I am a big fan of romantic funny movies, and one favorite is You've Got Mail.
Q: What is one thing you can't live without?
A: Honestly, I cannot live without rocky road ice cream. That is my go-to.
Q: If you could pick one superpower what would it be?
A: Wow. I wish I could duplicate, that way I could be in multiple places at one time.
Q: If you could travel anywhere in the world where would it be?
A: I want to travel to Nigeria, because that's where my husband was born and raised, and I am very interested in seeing where he is from and the culture.
Q: What's your favorite holiday?
A: Thanksgiving, because I love to eat and I love that my family still gets together for Thanksgiving.
Q: What is one piece of advice you would give people new to Opportunity Village?
A: The best advice I can give to people coming into OV for the first time is to be yourself. Enjoy what you do here, and know that if you need any help there's a lot of staff, management, and supervisors that will all be there to help you. Never be afraid to be yourself and ask for help when you need it.