Cleaning Services
that will make you – and your business – really shine
Opportunity Village trained professionals are skilled at sweeping, mopping, vacuuming and polishing businesses and locations of every size, including McCarran Airport and North Las Vegas City Hall.

The Opportunity Village Custodial Crew has partnered with Pathogen Defense Systems, LLC. to help you defend your business against COVID-19. This deep clean keeps surfaces 99.99% bacteria and virus-free for a full month.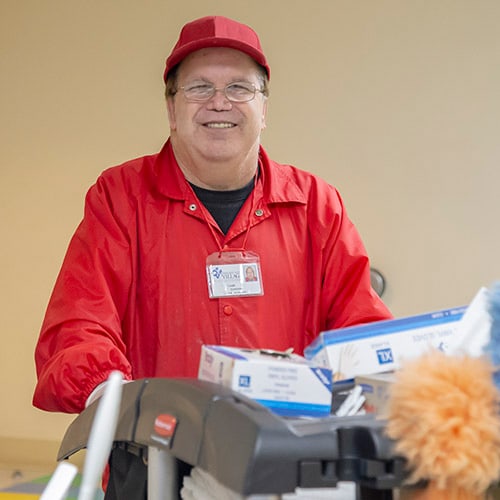 Complete the form below or call (702) 880-4069 for more information or to request a quote from Opportunity Village's Custodial Crew.