A Guide to Making Traveling with a Disability Easier
Traveling is an adventure. It opens the world to everyone who embarks on any sort of trip.
Traveling with a disability may require a few additional steps, a little more consideration, and a bit of extra planning, but it's actually quite simple to help those with special needs to experience all the world has to show them.
According to the CDC, more than 1 in 4 adults in the United States have some sort of disability, whether they're physical disabilities, intellectual disabilities, or developmental disabilities. These individuals, their families, and their caregivers can work together to ensure trips are enjoyed and enjoyable for everyone in their travel group.
Organizing Your Trip
The organization stage of a trip is a fun stage. It's the time you spend picking out hotels, planning where you're going to eat, figuring out how you're getting around, and choosing activities to make your trip fun.
For caregivers and families of people with disabilities a little more care needs to go into the organization stage. A few considerations to make when organizing a trip for or with an individual with a disability are:
Accessibility
Accessibility is a must when organizing travel for those with disabilities.
Even if a specific location claims to adhere to all ADA requirements, that doesn't necessarily mean that equal accessibility is available to all. If an individual requires the use of a wheelchair, they may have different accessibility needs than someone who requires different adaptive equipment, mobility aids, or sensory support.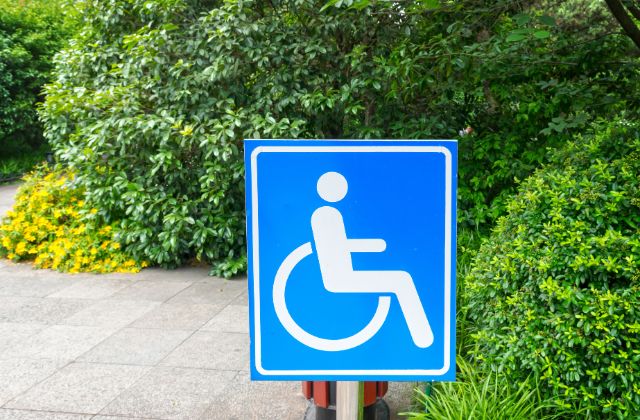 Reasonable accommodation
With accommodation that is not accessible, a trip is simply not going to be successful.
When researching hotels, rental units, or other accommodations, ensure that reasonable measures can be taken or offered to ensure safe and complete accessibility within the space.
Meals
Some individuals with disabilities have complex needs when it comes to nutrition, so meals may need to be carefully planned in advance.
Scope out eateries, restaurants, or places to enjoy a packed meal while on your travels to ensure all nutritional needs can be comfortably met.
Proximity to hospitals or medical care
When traveling with a disability, having easy access to hospitals or outpatient care throughout your travels provides peace of mind. If a person traveling requires medication or specialized care, it should be able to be accessed easily if needed.
Outings
Outings should be fun, and they should highlight all of the best parts of traveling. Focus outings on the comfort and skills of those who may have limited capabilities when it comes to enjoying activities.
Self-guided tours, for instance, may be preferable to group adventures because you can experience the location in your own way.
Every traveler wants to enjoy their trip, and care put into an appropriate itinerary makes all the difference.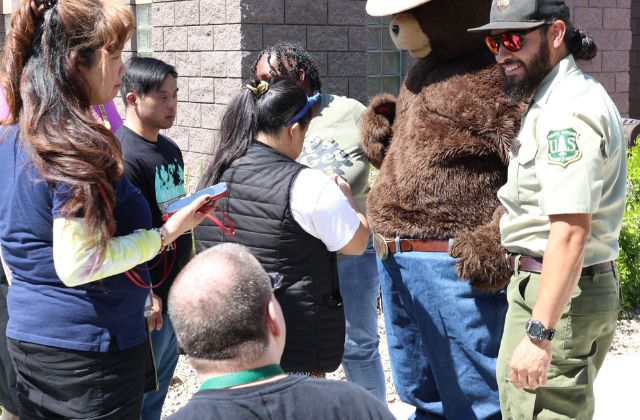 Preparing For The Trip
Once the trip has been planned, it's time to prepare for the fun adventures ahead. Depending on your destination, health items you may need might not be as readily available as you're used to. Packing a travel health kit that includes over-the-counter medications, first aid products, and any other health-related comfort items to have at the ready is a great idea.
There's more to preparation than packing when planning a trip. Practicing for the travel experience can help those with disabilities to travel with confidence and dignity.
If you're traveling by air, this may mean visiting a local airport to get used to the busy atmosphere, the noise, and the interactions that may be experienced during this part of the trip.
If traveling by bus, a visit to a bus station or stop will provide the same useful practice.
For families going on a cruise, a visit to the docks to watch ships come and go can be helpful.
Practice is also helpful for direct support professionals. You can't always plan for every situation, and you can't always expect to see pain points before they occur. Visiting these travel locations for "practice runs" can help skilled support persons to identify where challenges may be present and provide an opportunity to address them before the travel day.
Practice makes perfect and it's especially important when traveling with a disability.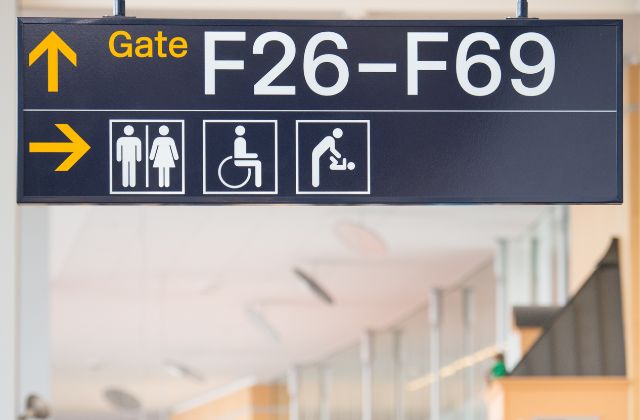 At The Airport
If traveling by air, an airport can be an intense or stressful place even to the most seasoned of travelers. Confusing security protocols, TSA lines, and under-staffed airports can all present unique challenges. According to the US Department of Transportation, airlines are required to provide assistance to passengers with disabilities upon request.
To receive this assistance, the passenger must self-identify to the airline staff after arriving at the airport as the person with a disability who requires these services. Assistance services may include:
· Assistance from the terminal entrance through security, to the travel gate, and onto the aircraft.
· Assistance from an aircraft, through the airport, to the gate, and to the seat of a connecting flight.
· Assistance from the aircraft to the airport baggage claim area and to the vehicle pick-up location on an arriving flight.
Even with support staff accompanying on the trip, these assistance resources make traveling with a disability feel more relaxed and stress-free.
At Your Destination
Once at your destination, it's time for the fun to begin. With care and consideration put into the planning or organizing phase of the trip, this part of the adventure will go more smoothly. Still, it's important to consider transportation, schedules, resources, and access to care throughout the duration of your trip.
For families or support professionals, going over schedules and familiarizing individuals with disabilities with what parts of the trip will look like can help to create a more relaxed and enjoyable experience. Allowing them to investigate the rental car or shuttles and showing photos of destinations, activities, or tours can take any stress away that they may be feeling about something that could be new or unknown.
Travel can be a positive experience for everyone. With the right resources, traveling with a disability can be a smooth and less stressful experience.
For more resources and articles information on disability support visit our blog.