Day in the Life of a Lead Direct Support Professional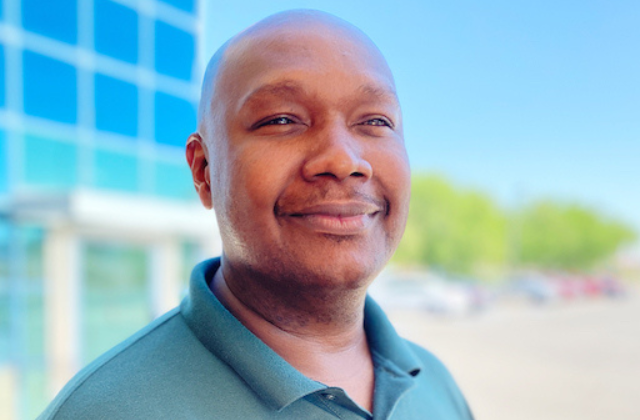 OV celebrates the contributions of team member Jerome Simon! With a HUGE heart and a caring spirit, during his six years of service as a Lead Direct Support Professional, Jerome has INSPIRED his team to accomplish their goals.
Jerome left his home state of New Jersey with a vision to make a difference with his career. He described how OV is the perfect opportunity to impact people's lives.
"I work hand-in-hand with a team that takes pride in what they do, just like I do," shared Jerome. "I build respect, and we do the job together. It makes me feel good knowing that I'm not the only one striving."
What does a typical day look like?
Jerome and his team begin the day at 12pm with paper, paper, and more paper! He and his team destroy about 15 thousand pounds of paper a day in huge commercial shredders.
"Three people accomplish a tremendous amount of work," shared Jerome. "Some would say it's impossible until you see the outcome. Time flies when you are having FUN."
What is the most exciting part of your job?
Jerome thrives on the opportunity to accomplish his goals.
"When you first walk in and see the vast array of what needs to be done, and see that being done, it's a great feeling," shared Jerome. "We can all reflect on what we did, and we can all feel good about it. We end our day knowing that we did a good job and that's a good feeling."
Who inspires you?
Inspired by his wife and children, Jerome focuses every day on setting an example that he sees reflected in his family.
"When I see them put the same effort into what they do, that gives me the inspiration to keep on going," shared Jerome. "It's like a cycle that inspires me to do even more."
When Jerome isn't on the job, he enjoys the quality of life that Vegas offers including tourist attractions, the Las Vegas Strip, Downtown, Mt. Charleston, and Red Rock. "You wouldn't be able to do those things in New Jersey!"
---
Learn more about a career that makes a difference.
Learn more about Opportunity Village's disability programs and services.