Day in the Life of a Security Assistant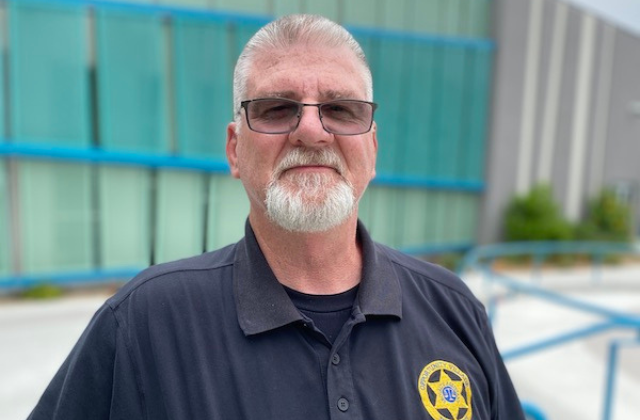 We CELEBRATE Joey Dement and his FOUR years of service as a Security Assistant!
What Joey loves most about being an OV team member is helping people feel secure and have a better day.
"Anything that I can do to help during the day, I step up and help," shared Joey. "It's a good feeling to help people feel safe and that they can enjoy their day because of it."
What does a typical day look like as a Security Assistant?
As a Security Assistant, Joey begins his day at 11am. He ensures the safety of the perimeters, that the gates are locked, the building is secure, and he reviews video. Joey takes great pride in providing a kind greeting to all OV visitors. He ensures that they are checked in, have a badge and that they are escorted to their final destination.
What is the most exciting part of your job?
For Joey, the most exciting part of his day is working with the clients and the staff. "It's never the same thing twice," shared Joey.
"I enjoy being a part of the camaraderie and the pleasure that people get from working here."
Who inspires you?
Joey describes himself as being from the from the old school. His major influences growing up were John Wayne and Clint Eastwood.
"They believed in mutual respect and taking responsibility for your actions."
---
Learn more about a career that MAKES A DIFFERENCE.
Learn more about Opportunity Village's disability programs and services.