Day in the life of an Activities Coordinator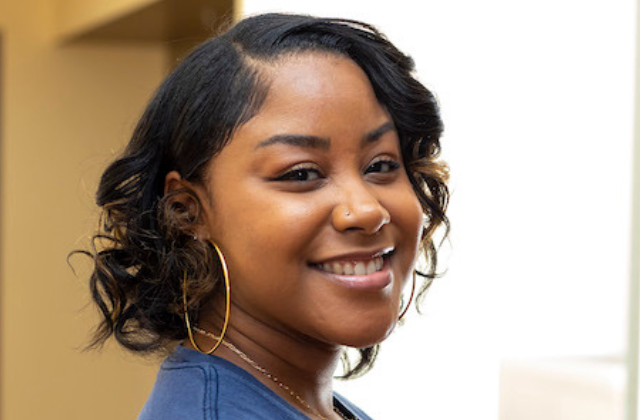 We celebrate Courtney L. Thomas and her FOUR years of service as an OV Activities Coordinator!
What does a typical day look like for you?
As an Activities Coordinator, Courtney begins her day at 11:30am, when she assembles the materials that she will utilize in group interactive activities that teach essential subjects such as life skills. Courtney shared her OV inspiration:
"I always try to find ways to put a smile on their faces or make them laugh. I always want to make them feel good about themselves, and what they do at OV."
What is the most exciting part of your job?
What Courtney loves most about being an OV team member is witnessing the growth of the clients she serves. "Getting to see them reach their goals no matter how big or small and seeing how much joy it brings them is really fulfilling," shared Courtney.
Who inspires you?
Courtney's mom taught her to never lose faith, and to always believe in herself. "My mom was always willing to help those in need.  She was also an advocate for those who couldn't advocate for themselves," said Courtney. "In her memory, I try to be as caring and loving as she was."
---
Learn more about a career that MAKES A DIFFERENCE.
Learn more about Opportunity Village's disability services and programs.