Transition Programs for High School Students with Disabilities
Graduating high school is a huge milestone for young people, and it leaves them (and their families) with plenty of questions surrounding 'what comes next?'.
Helping students prepare for their futures is a big deal for every family, and transition programs for students with disabilities are preparation tools worthwhile for those considering what these next steps should look like.
Students with disabilities looking toward life after high school have a lot of options, and it's only natural to look toward help getting to where you need to go. These programs help students of all different abilities to find training for job skills and ultimately a career that will allow them to flourish in their unique talents.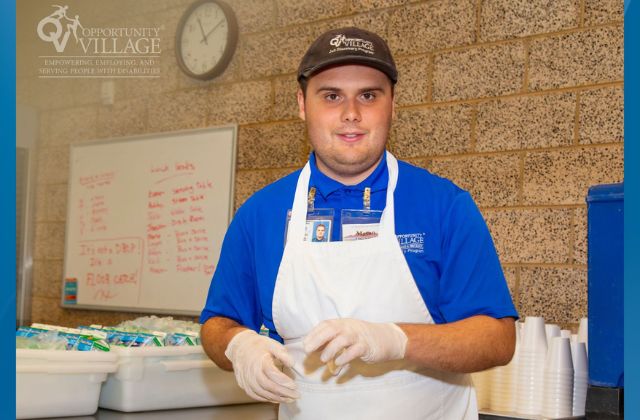 When To Start Planning For Transition
Should families start planning potential careers during the final year of high school? Should they wait until after graduation? Should they help to prepare students even earlier? The answer could be different for every family.
When it comes to exploring and discovering the wide world of career opportunities, helping students can begin quite early on. This doesn't mean jumping right into job training or checking out employment services, but simply seeing what's out there, what a child's talents are, and where they excel in the world while finding happiness. According to the Council of State Governments, this part of the transition process can begin as early as elementary school.
Our Youth & Student Services like the Applied Behavior Analysis program can help to get the transition planning process started. This program involves functional assessments to determine where a child's level of deficits and strengths are. The program also helps to provide strategies for children with autism for improvement in deficit areas moving forward.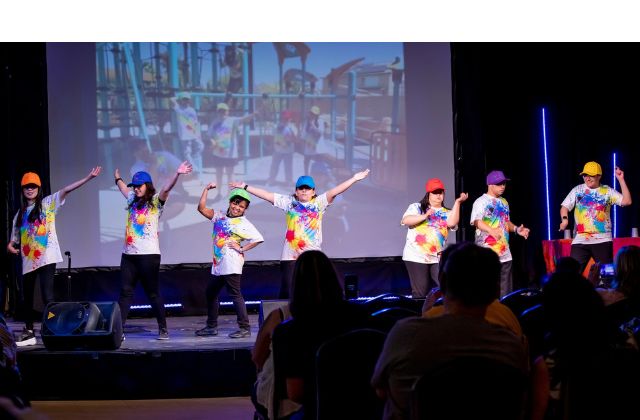 The Very Important Arts program is a unique program for young people with an interest in the arts. Transition programs for students with disabilities can explore all potential strengths and career fields, including those in creative spaces. The Very Important Arts program explores all avenues of creative expression like music, visual arts, and dance.
These early transition services help to break down the perceived barriers young people with disabilities may have regarding finding meaningful employment in adulthood.
According to the US Bureau of Labor Statistics, 78.9% of those with disabilities feel as though their disability is a hurdle when it comes to employment, but transition programs help to break down these hurdles and show a more optimistic view of the true potential that lies ahead.
How High Schools Can Help For Transitions Planning
Starting in high school, this is when young people really begin putting thought into what comes "after". It's a time when students of all abilities begin considering what they'd like to do in terms of a career, and how they can turn their skills into something that supports their independence in the future.
At the high school level, many transition services may be available through their school LD and IEP programs. Staff at the high school can work with students to determine what vocational interests may be, helping students to set career or skills-related goals, provide academic support, or set high schoolers up with pre-vocational skills training programs.
Our Opportunity Village Job Discovery Program is one of these transition programs for students with disabilities in partnership with the Clark County School District. This program offers vocational training and helps students to build the skills necessary to thrive in their desired career fields.
To be considered for the JDP I program students must be enrolled in CCSD with a current IEP track to obtain their option 2 diploma, they must have a history of regular school attendance, independence in hygiene, nutritional, and medical needs, and the ability to work while maintaining focus with minimal assistance.
For the JDP II program, students should demonstrate an independent working ability and consistently exhibit appropriate workplace behavior.
Outside of programs like our Job Discovery Program, there are additional resources high schools can provide to prepare students with disabilities for their futures ahead. Guidance counseling, work experience education services, and career center services may all be helpful in transitioning from a school-based lifestyle to a career-based lifestyle.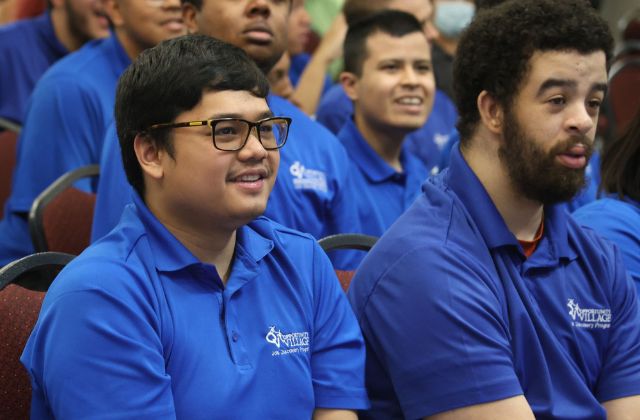 Laws And Rights For Students With Disabilities
It's important for families to know that students have rights when it comes to the transition process, and it's important to know just what these rights are.
Congress first enacted the EHA act in 1975, which gave children with disabilities the right to an education in a time when only 1 in 5 children with disabilities were granted an education in US public schools. In 1990, this law was reauthorized under the title Individuals with Disabilities Education Act or IDEA and was reauthorized again in 2004 retaining the same name.
Thanks to IDEA and the progress made since 1975, since 2020 66% of children with disabilities were in general education classrooms for at least 80% of their school day.
The IDEA act outlines rights and regulations regarding transition specifically in a revision made in 1999. Under the act, students must be provided with free appropriate education that meets their designated needs to prepare them for employment and independent living. IEP must include transition services that focus on courses of study that aid them in their post-high school goals starting at age 14. By age 16, transition services will include instruction, community experiences, development of post-high school living objectives, instruction regarding daily living skills.
Determining Which Transition Options Are Best
Transition programs for students with disabilities can help families and students to determine which transition options are best for each student. The right option for each student will depend on their skills, their interests, and their goals for the future.
A few of these options include:
College
Many colleges provide lists of their programs specially tailored toward students with disabilities. More than 20 million students are enrolled in colleges and universities across the United States, and around 11% of these students report having some type of intellectual or physical disability.
Trade or tech schools
Trade or technical schools are another option for students with disabilities. These schools often accept a broad range of applicants and focus on career-centric programs which offer hands-on experience.
These schools often offer shorter programs which allow students to get into the workforce faster and are more affordable for families choosing this path.
Employment
Our Opportunity Village support and career opportunity services can help students to prepare directly for employment in their desired careers.
Transitioning directly to employment after high school can prepare young adults with independence skills more quickly, giving them work experience straight away.
The transition period after high school is one that can be both exciting and overwhelming for all parents and students alike. Transition programs for students with disabilities help to make this process easier.
---
The Opportunity Village Job Discovery Program Vocational Training for Students with Disabilities is a valuable program that students may enroll in while they're still in high school, allowing them to explore and develop skills they'll take with them into their new post-school careers and beyond.